This would be a better prompt for someone like Sonia, because Sonia has big feelings about her clothes.
Me? I just am not that passionate about clothing. I like to look kind of put together, but my tastes are fairly basic.
(My uniform for most of the year is jeans and some kind of knit top. In hot weather, it's shorts and a knit top.)
my denim jacket
I got this in a Stitch Fix, and I love it because it's soft and stretchy (at least, as denim jackets go), and it's nicely fitted.
a flowered maxi dress
I don't get to wear this all that often, but I do really love it. It's from Stitch Fix too.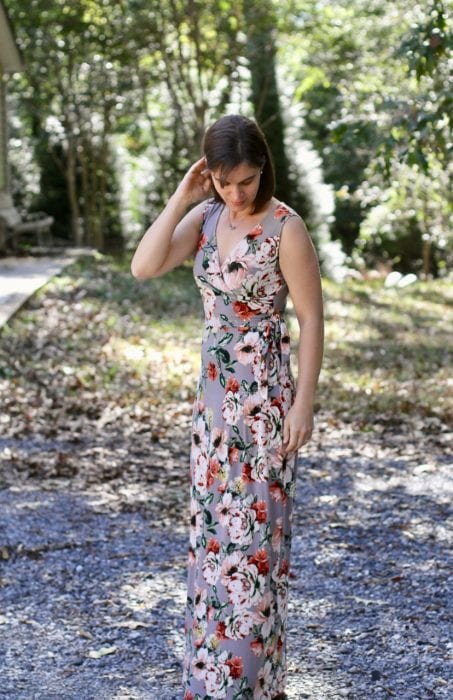 a green knit shirt with a hood
Oddly enough, this is also from Stitch Fix.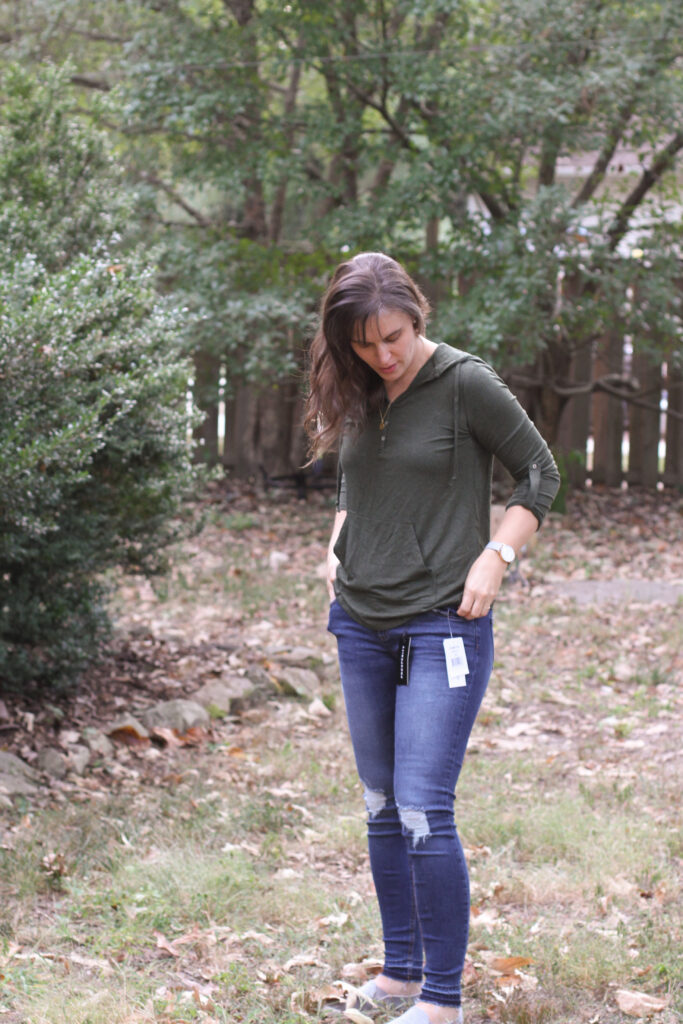 It's really soft, the green color is warm enough to flatter my skin tone, and the hood makes it cute.
It's interesting; I have gotten a lot of clothes in my Stitch Fix boxes that I have really hated (and promptly sent back!)
But the ones that I have kept have definitely ended up being items I really, really love.
Stitch Fix is either really good, or really bad, I guess!
What are your 3 favorite clothing items?