Shortly after we bought our current minivan (in 2012), Mr. FG's company had a work party at Six Flags.
We initially parked pretty far back, but at some point during the day, I had to go back to the van to get something. On the way, I noticed lots of closer parking places, so I took the opportunity to move the van from its far-away spot.
We finished our day out at the park, walked back to the van, and I let out a small shriek when I saw that the back window of our brand-new van was shattered.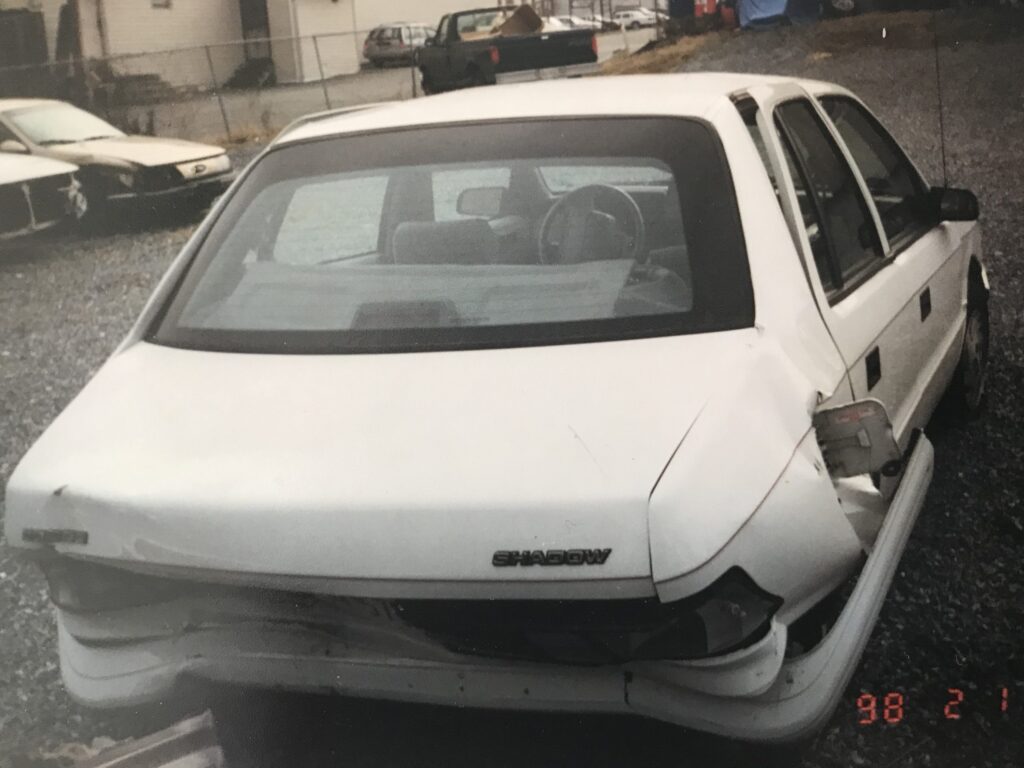 I thought someone had broken into our van, but someone walked up to me from the sidewalk and said, "It's ok; I ran into your back window with the bike rack on my car."
She gave us her insurance information, and we took our van to the shop and had to get a whole new liftgate put on.
Interestingly, they tried to give us a salvaged liftgate instead of a brand new one, but I politely pointed out that, according to their policy, our van was new enough for them to give us the brand new part.
And I had to drive a much crappier rental van for a while, which wouldn't have been a big deal except…we were due to leave for vacation in a few days.
We had to take the rental van on vacation, and since our own van was going to be finished while we were away, the insurance company said they wouldn't cover the rental van for the whole week.
I was very upset about that…like, seriously, it is not my fault that my van window is smashed, and now you expect me to pay for the privilege of driving a crappy van on my beach trip? I think I cried when I was on the phone with the agent because I was so frustrated.
Anyway, it turned out that they did not charge us (whew!), but my goodness, I can't tell you how many times I thought to myself, "If only I hadn't moved the van, none of this would have happened!"
So. That is a bullet that I most certainly did not dodge!
What's a bullet you didn't dodge?