Today is the last day for October prompts, and since I missed a number this week, I thought I'd do a rapid-fire post; short answers for a bunch of small prompts.
Where I want to be in five years
Well, I hope to be a nurse by then! And I will probably be an empty-nester.
The last thing I apologized for
One of the girls made an error that I thought was funny (I'd have laughed at myself if I did the same thing*), so I started laughing, and she told me she actually was really embarrassed about the error.
So, I stopped laughing, apologized, and switched to empathy instead.
*not only would I have laughed at myself, I probably would have blogged about it, just like I did about this Walmart bathroom mistake. Ha.
Something that confuses me
I mean, a lot of heady concepts would probably confuse me if I tried to think about them. Rocket science comes to mind. But I don't generally think about rocket science, so I don't generally feel confused about it.
Here's a less heady thing I'm confused about/don't understand: We get to drop one exam grade in A&P, and apparently, some people just choose to skip an exam on purpose. I don't understand why you wouldn't just do your best on all the exams so that you can hopefully bank the dropped exam for when you really need it. What if you skip an exam and then also bomb one later on?
Then you'd be in trouble!
Can you tell I'm kind of risk-averse??
Something great my family has achieved
Well.
Because of my children's influence through my blog, families all over America (and possibly in other countries) now put eyes on their Christmas cookies.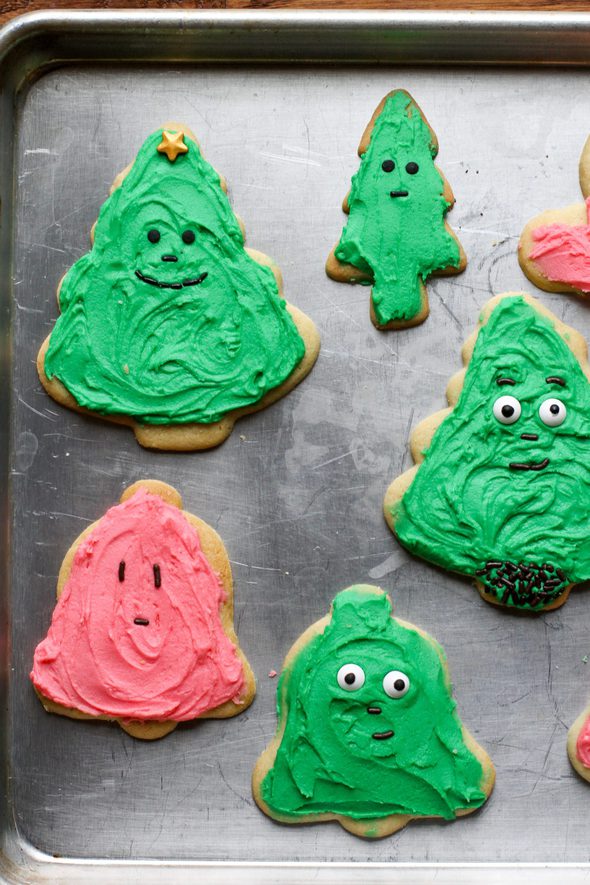 This might not actually qualify as a great achievement, but it IS a fun one. 😉
How I wish I dealt with stress
Hmm, I don't know. But I can tell you that I would like NOT to deal with it by ruminating on problems when I wake up at 3:00 am.
A road trip I'd like to take
Hmm. One day I'd like to drive around the Pacific Northwest with Mr. FG, because that's an area of the United States I've never been to.
This is a lot of prompts…answer whichever ones you'd like!