This is a funny question for me because I am not a very colorful person.
(Sonia, on the other hand? ALL OF THE COLORS.)
But maybe if I had to choose one, it would be a warm, autumn-palette type of green.
And this is not so much because I think it is the most beautiful color ever; it's more that it's a color that looks good with my skin tone.
And it's a fairly fashionable shade at the moment too, which is nice.
If we are just talking about colors that I think are beautiful, though, it would be something like muted navy blue or a muted dusty purple.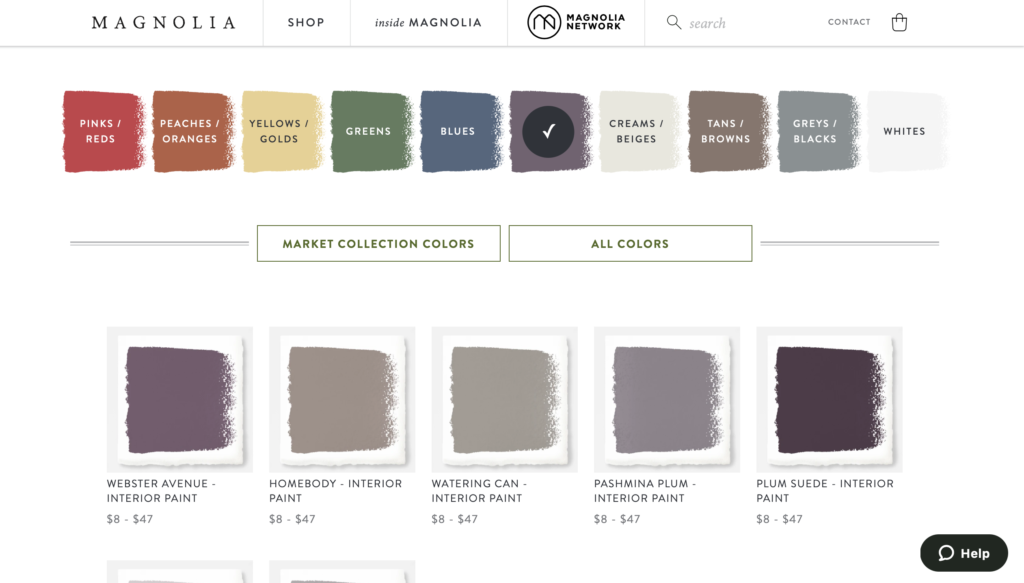 (I like a lot of these Joanna Gaines colors!)
What color are you loving lately?