When I read this prompt, I immediately thought of a fun day I'd like to relive.
But then I realized this prompt could go two ways; I could pick a day that was awesome, or I could pick a day where I wish I had made different choices.
The latter option produces all sorts of memories that seem not good for a public blog such as this, so I'm going to go with my first instinct instead!
A day I wish I could do over again is the one when I was a high school senior and I got to play a movement of a Shostakovich concerto with an orchestra.
(I uploaded the recording to YouTube and you should be able to see it in this post. If not, you can click here to watch it. There's a pretty long orchestral intro, but I do eventually start playing the piano!)
This was special because I had to audition and be chosen in order to play in the concert. And it was special because pianists almost never get to play music with dozens of other musicians.
(It is both the best and worst thing about being a pianist; you can make lovely music all on your own, but you almost always play on your own!)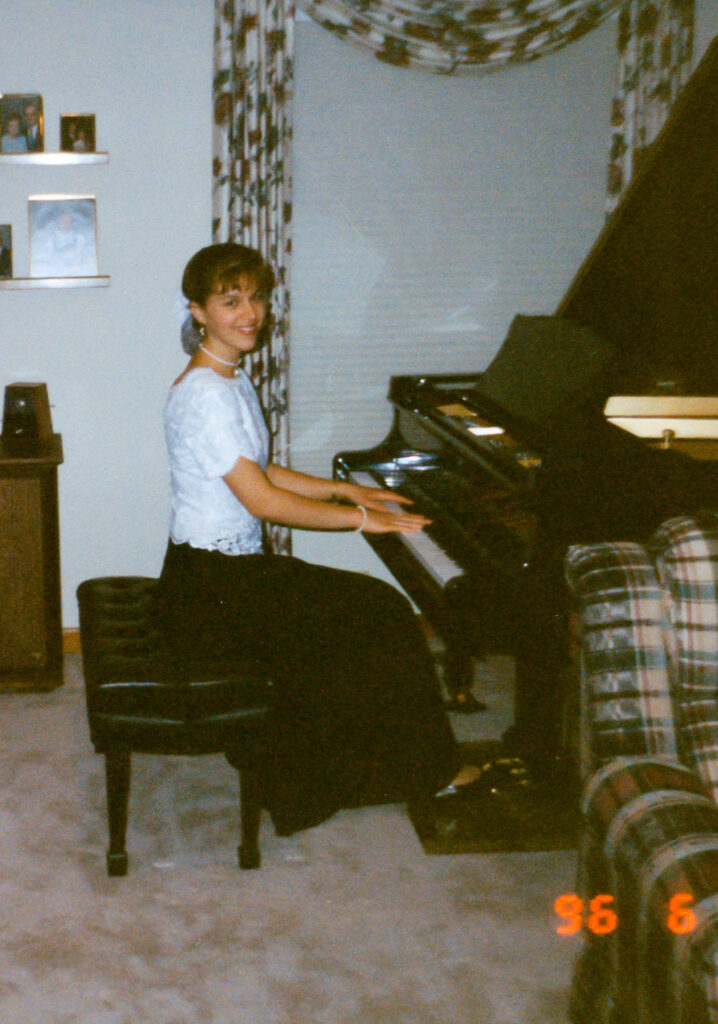 I've been listening to Houser lately, a solo cellist who plays with an orchestra, and it's made me remember how much fun it was to do that.
So. I wish I could go back to the day of the concert and play with the orchestra one more time.
What's a day you wish you could do over?