Hmm.
Well, one thing I usually do is plot out the upcoming week.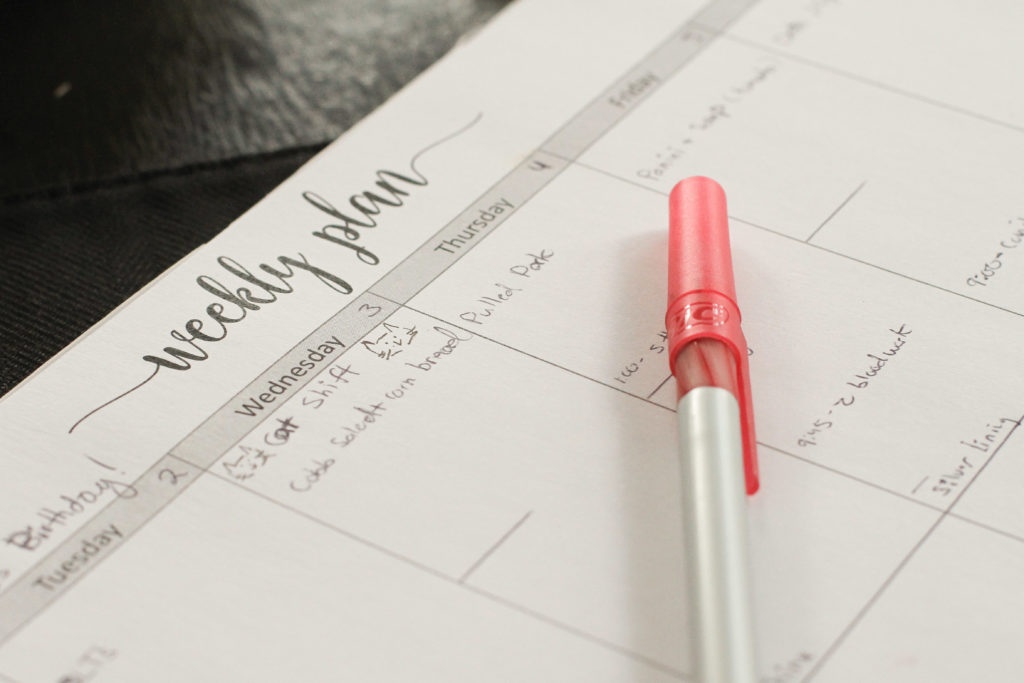 I like to plan, so there is something satisfying about writing in appointments and goals and getting everything organized.
I think I like looking forward to a new week in the same way I like getting up to start a new day; it's fresh and full of possibilities!
I am the sort of person who never struggles to find things to do with my time, so the idea of a whole new week just seems like a welcome opportunity to fit in all the things I want to do.
As a kid, I liked the beginning of a vacation the most, because there was so much of it spread out before me to enjoy. And that is sort of the same feeling I have at the start of the week.
This whole post is why no one has ever accused me of being too exciting. Ha.
"What do you like to do on the weekend?"
"Make a plan for the week. SO FUN."
I am a whole party, clearly. 😉
What's something you like to do on the weekend?
P.S. Usually the posts that appear on this blog are a product of the weekend! I usually pick five prompts and write them all at once on a weekend day.