Y'all, I apologize for all the issues on this blog recently. I think they are all resolved now (new posts are showing up, comments are showing up, etc).
If there are any more issues, though, please do let me know so I can get it fixed.
Because of the blog problems, I got really behind on last month's prompts. So today I'm going to do a rapid-fire, short answer version to fit a bunch into one post.
The most valuable thing I own
Other than our house and cars, it's probably my piano.
Something I got done today
I left the fridge in kind of a mess before my trip and it did not improve in my absence. So today I organized it, and now I know what's in there.
My last major accomplishment
Hmm…passing my biology class with an A, maybe. I had a really unhelpful professor, which is why I consider this to be a major accomplishment!
Something that makes me feel young
Since I got married young and became a young mom, the parents of my kids' peers are often significantly older than me.
So, I often feel young when I am around other people who have kids the ages of mine.
Something I hate doing each day
Hate is kind of a strong word. But I can definitely say that I do not love going over math lessons with my girls.
I'm happy to spend time with them, and I do value these times in a sense…but none of us is really enjoying the math part of this process.
Something I left undone today
I did not do a workout or even a walk today.
Normally I do that first thing in the morning, but I had a 7:30 am blood draw (just routine for a physical) so I skipped my usual morning exercising.
My favorite hobbies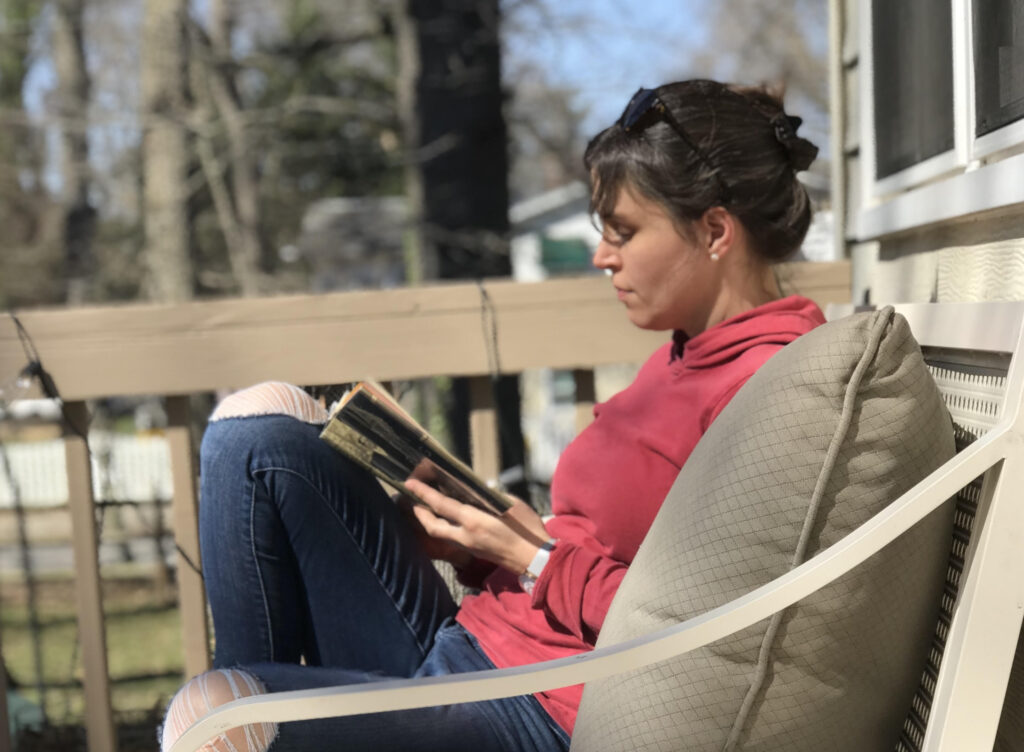 reading, especially if I have a memoir in hand
taking photos
hiking, kayaking, or biking
writing
bargain-hunting
The last thing that made you laugh
This morning I was remembering a hilarious game we played on my weekend trip (it's called Quao).
It's a little hard to explain how the game works, but it's great in a group of people that are a little slap-happy, and when some scenes from our game ran through my memory this morning, they made me chuckle out loud.
Alrighty!
That wasn't quite all of the prompts I missed, but it was quite a few of 'em.
Usually I ask you guys a question, but there are a lot here. Answer whichever you'd like!