In my 42 years, there have been so many times that people have helped me! I could probably fill a book with stories.
But I'll pick just one.
When I was pregnant (and sick!) with Sonia, I was struggling to keep up with housework + 2 kids + trying to keep teaching piano (a necessary thing financially). Mr. FG was working long days at the time, so he was a little overwhelmed too.
My younger brother was taking community college classes at the time, and most Fridays after his classes, he would come by our townhouse to visit and help.
He did things I couldn't stomach, like cleaning bad food out of the fridge, did general cleaning, read books to my kids, and even helped organize papers.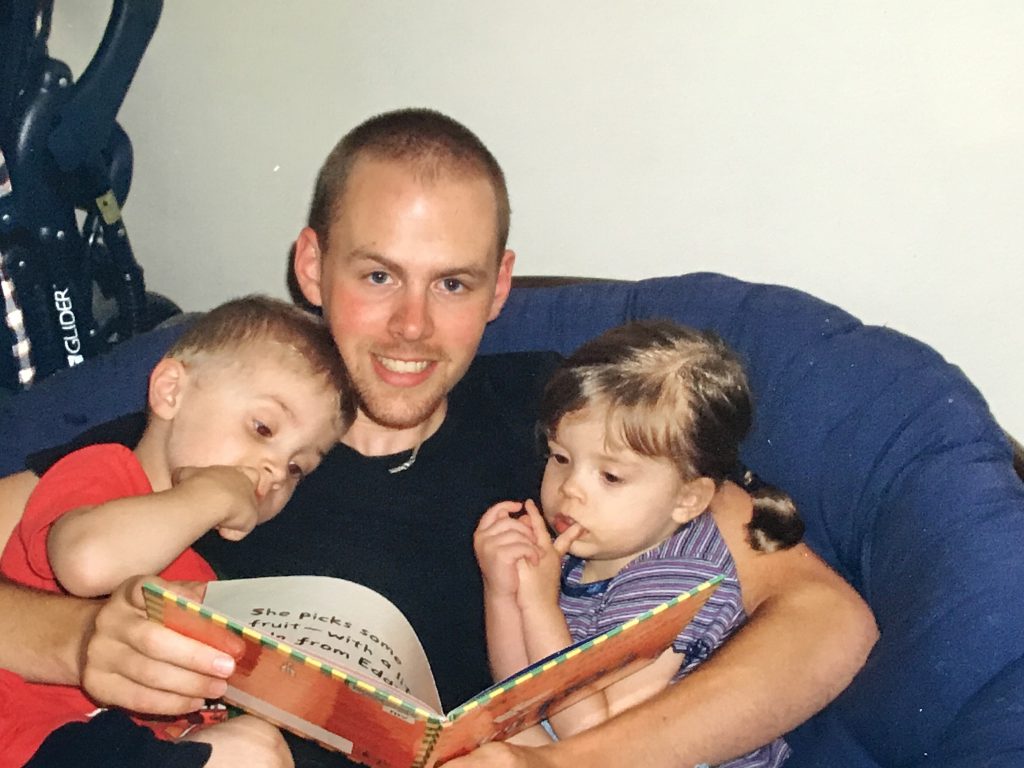 And sometimes he would bring me a bagel, which was inoffensive enough for me to stomach even while pregnant.
He really was the perfect help for me; he was a familiar presence, had a similar cleaning/organizing method (due to us being from the same family), and my kids knew and loved him.
Having some fresh company helped to distract me from my physical misery too; I looked forward to those visits!
I don't think many people have an 18-year old brother who would:
a) be willing to come over to help a pregnant sister
and
b) be actually competent at helping!
So this was a seriously unusual mercy and I feel touched at the memory, even 17 years later.
Tell me about a time someone helped you!
P.S. I always think one nice thing about pregnancy sickness is that it's not contagious. So often when you are sick with regular illness, people can't come help you because they might get sick too.
But there is no such issue with pregnancy; people can help, worry-free!