I've written before about how when I was 18, my family and I took a road trip from the east coast over to Banff, Canada.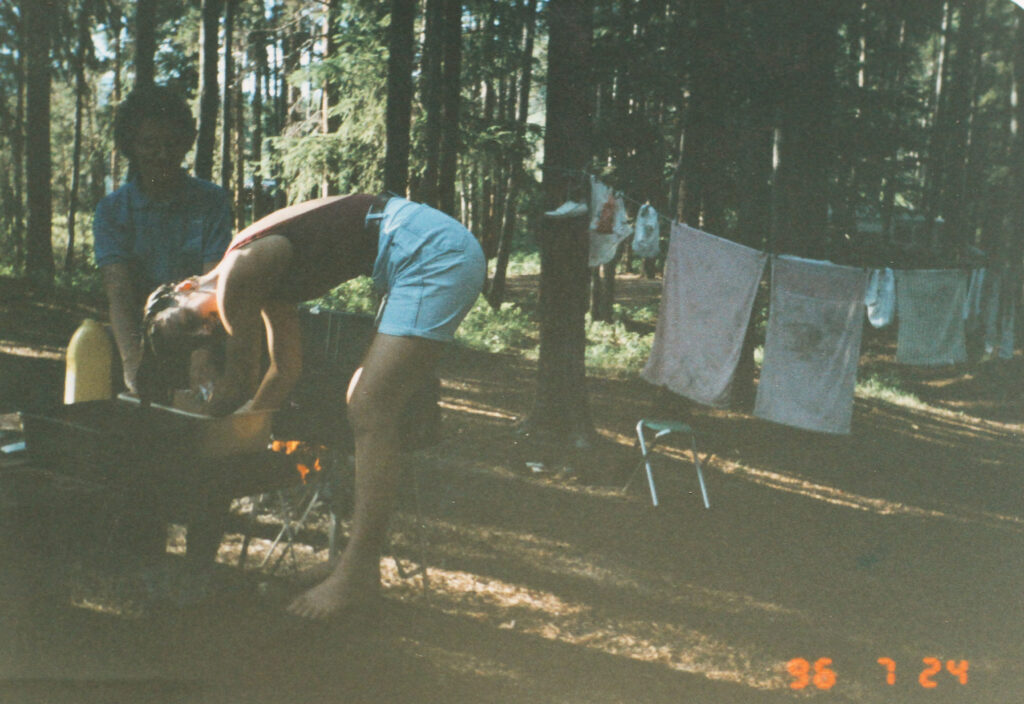 On one day of our trip, we took a hike at Lake Louise. It was July, but at the top of the hike up the mountain, it was so cold that there were snow flurries. It was a seriously strange experience.
At any rate, I was dressed like this, which is important to the story: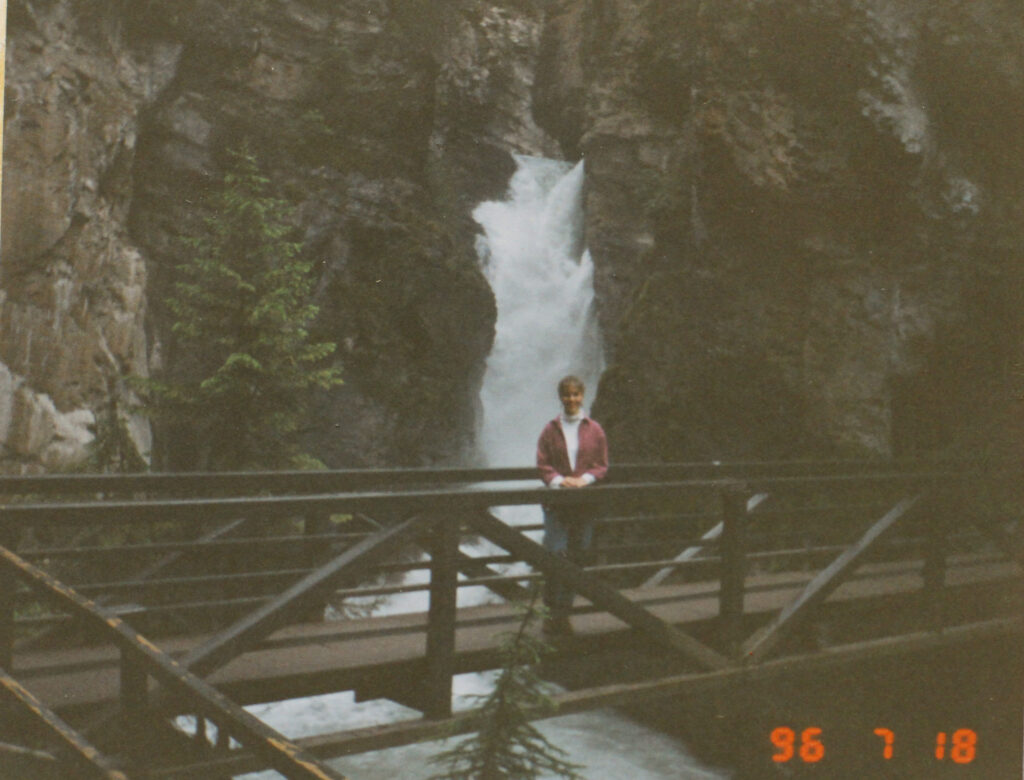 There's a beautiful hotel right by Lake Louise, and this being pre-pandemic times, we were able to walk right into the lobby and look around.
I don't remember exactly what the lobby looked like, but I do remember that it seemed very elegant to me, and I also remember that a lady in a beautiful ball-gown-like dress was playing her harp in the hall.
Dressed in my smoke-scented hiking/camping clothing, I felt seriously out of place. A building where someone is hired to play the harp as background music is not the type of place you feel comfortable wearing hiking boots.
(You can see photos of the hotel here.)
I think Mr. FG would enjoy visiting Banff, and I feel quite sure that he would prefer not to camp his way through the sightseeing there.
So, maybe one day I will go back and splurge on a night at the Lake Louise Fairmont, but this time I will be dressed appropriately.
And I will smell better too. 😉
Tell me about a time you felt out of place!