When I was up in New Hampshire for my soon-to-be sister-in-law's bachelorette weekend, we went on a hike to a place called Diana's Baths.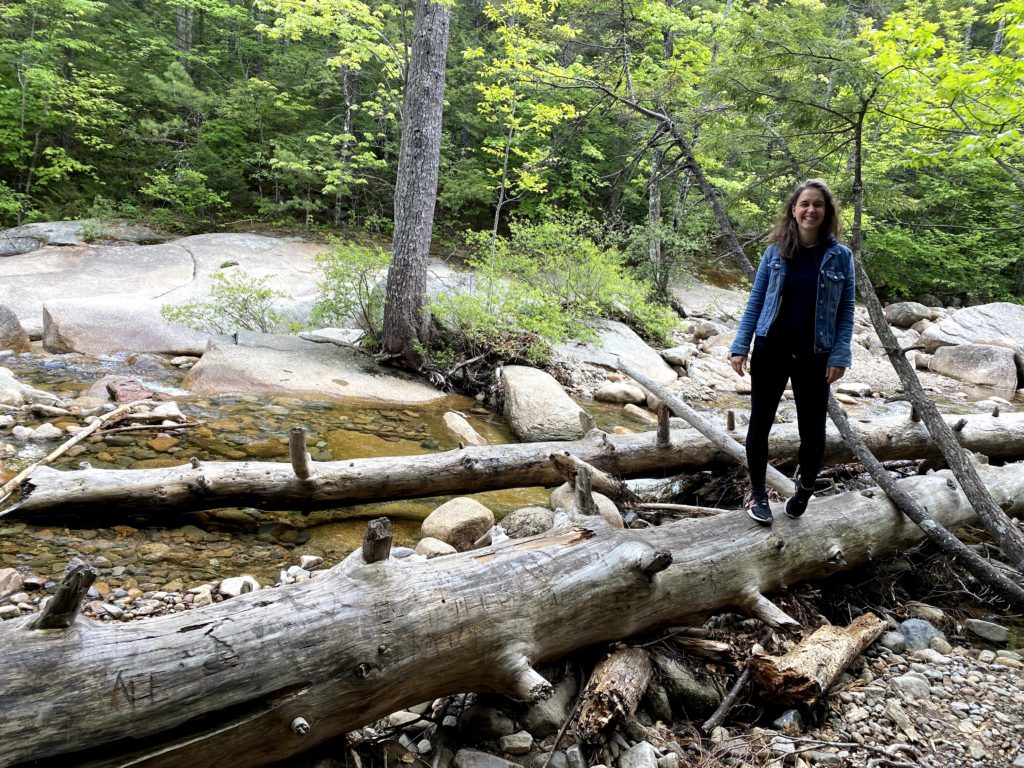 It's a pretty easy hike (one of the ladies in our group was pregnant!) but the path takes you to a really extensive waterfall area, with enormous granite rocks.
It was a lot different than the waterfalls I've hiked to here at home, and even though it was a cold and cloudy day, I really enjoyed it.
Other people had left rock piles in various places around the waterfall, so I made a stack too.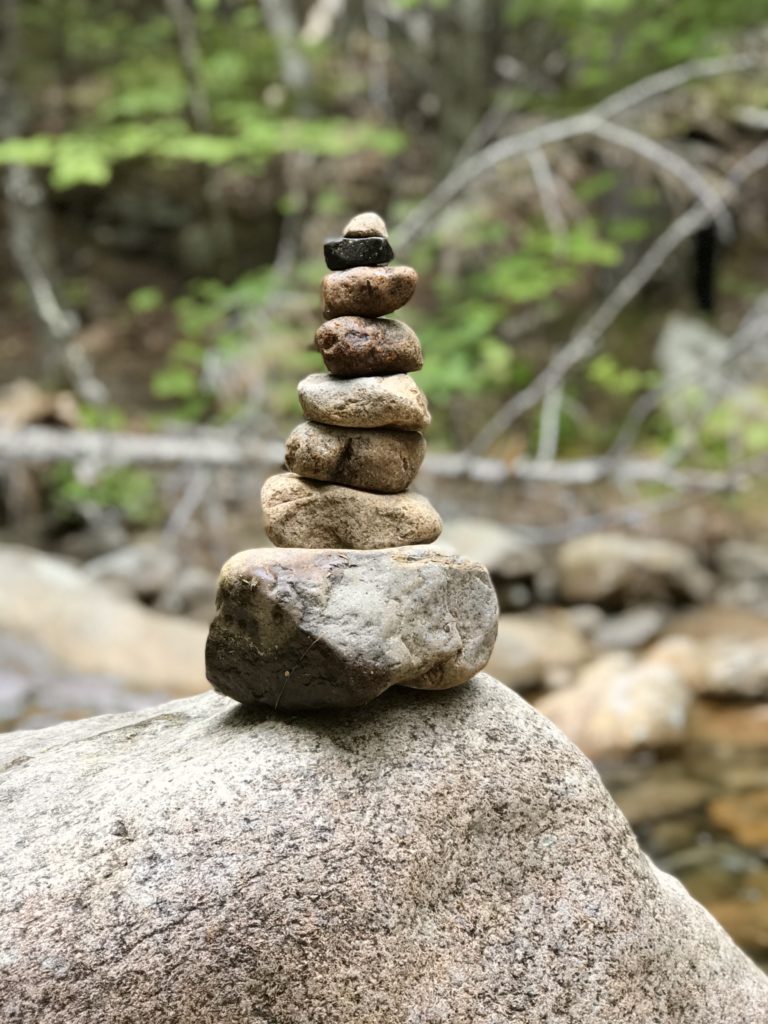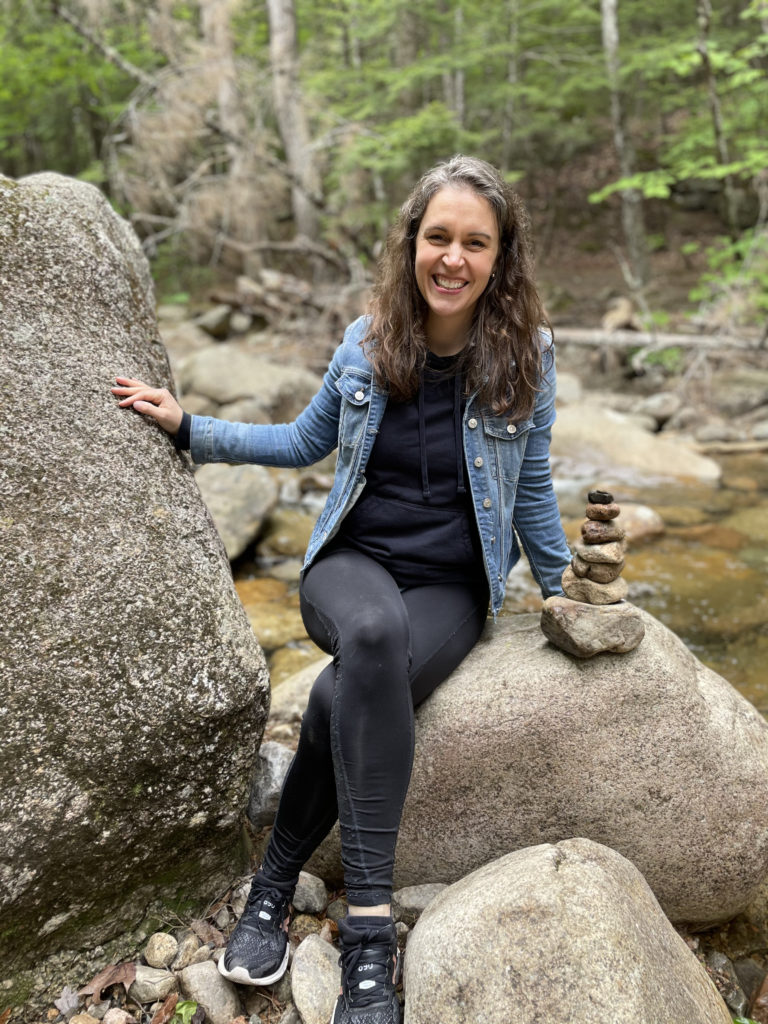 Funnily enough, I found myself looking for poison ivy during the hike because I am so used to watching for it here at home. But there was no poison ivy at all, maybe because the hike was very shady.
We also stopped by a scenic overlook, but it was so cold by that point, we skipped the hiking part.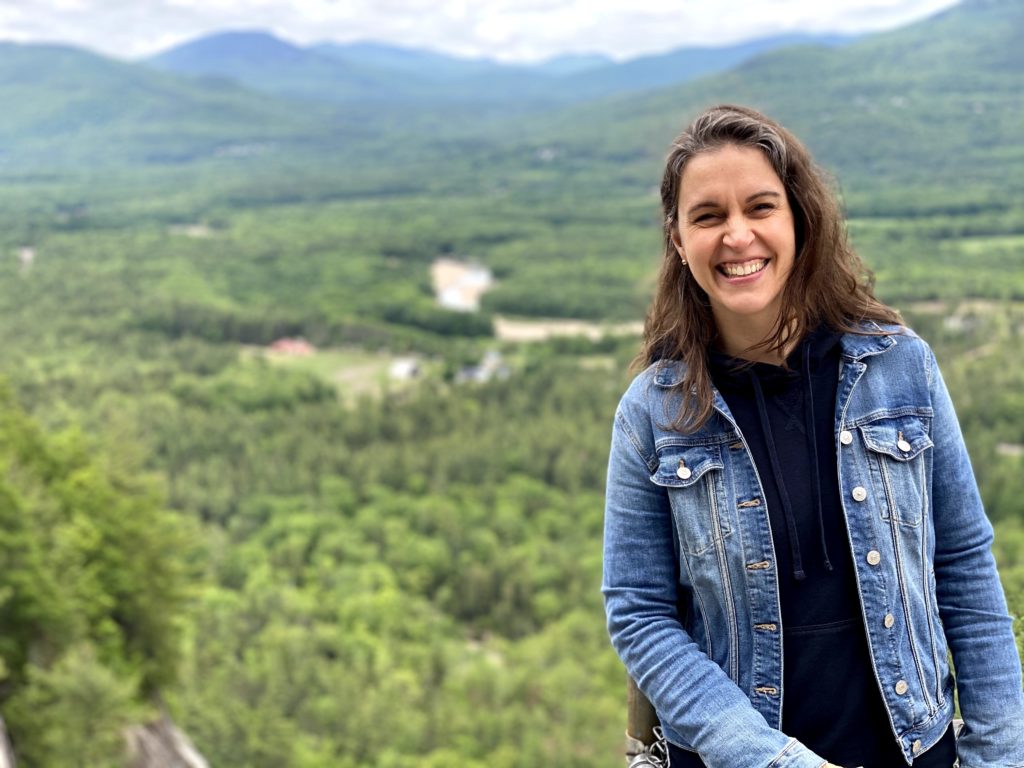 That was an unusual number of pictures for a Kristen Prompted post!
What's an outdoor adventure you've had recently?