Well, it's the kitchen my parents still have!
They've lived in the same house for my whole life, and the footprint of the kitchen has not changed in that time.
My dad built the house in the 70s, so when I was a kid, the kitchen's theme was yellow and brown; yellow linoleum floors, yellow walls, and brown cabinets.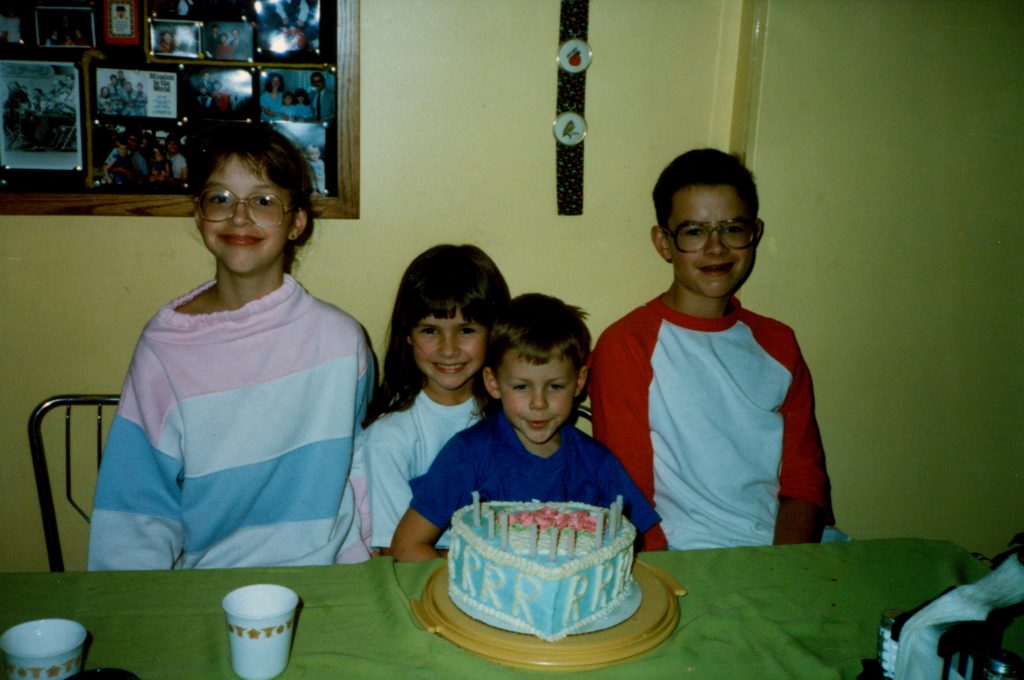 It was the 80s by the time I was old enough to have an opinion about home colors, and at that point, the yellow and brown color palette of the 70s seemed hopelessly outdated to me.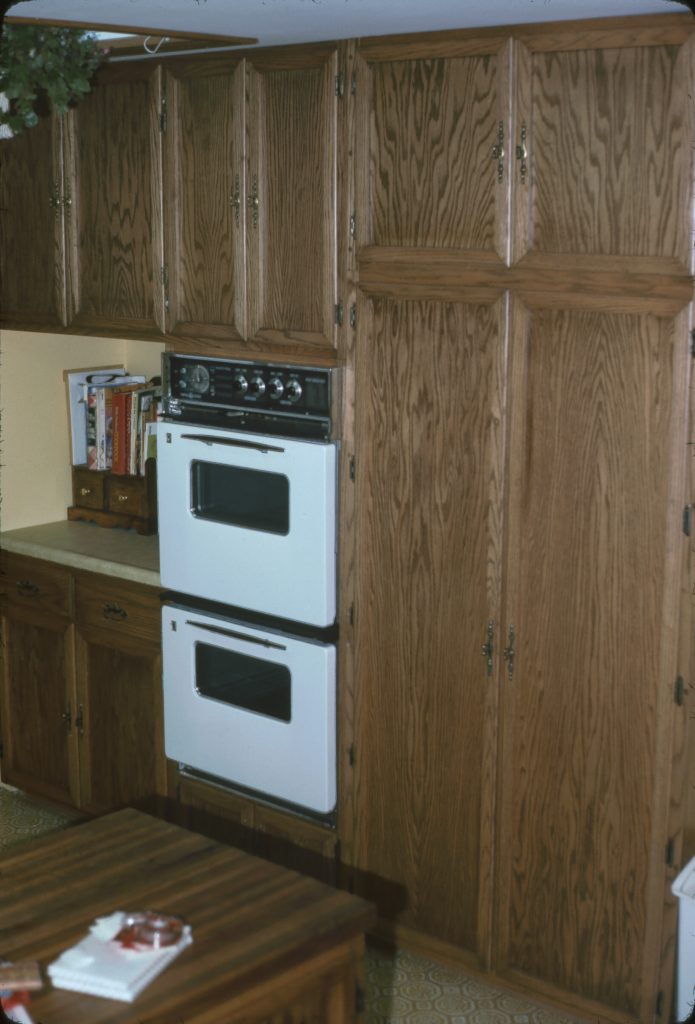 So, I never remember liking the way our kitchen looked. When I was in my last years of high school, though, my parents redecorated, and the color scheme got a nice update.
(The yellow linoleum floors made an exit too.)
Probably the best thing about that kitchen is that my dad built tons of storage into it. There are tons of cabinets and drawers; I wish I had that many in my kitchen!
The other really nice thing is the large butcher block counter peninsula. I kneaded countless batches of bread dough on there when I was a teenager.
Oh, and I liked the double oven as well. It's very handy when you want to have fresh-baked rolls for dinner along with something else that needs to be baked.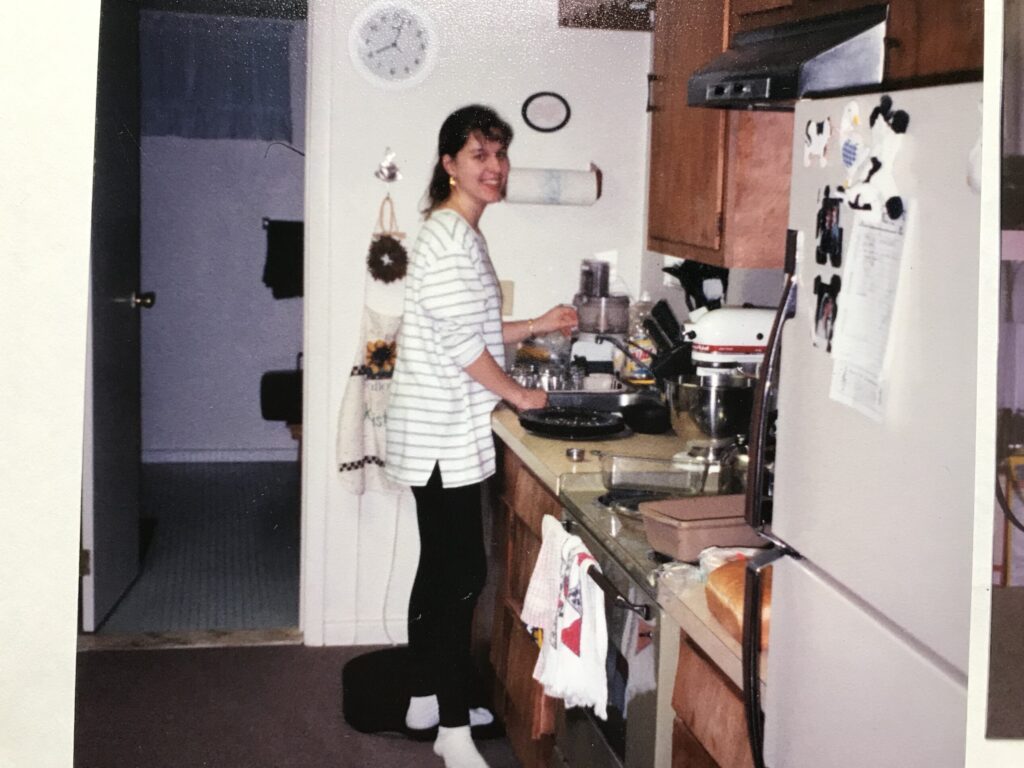 When I first got married and adjusted to a single oven, I remember I kept inadvertently planning two baked items for dinner.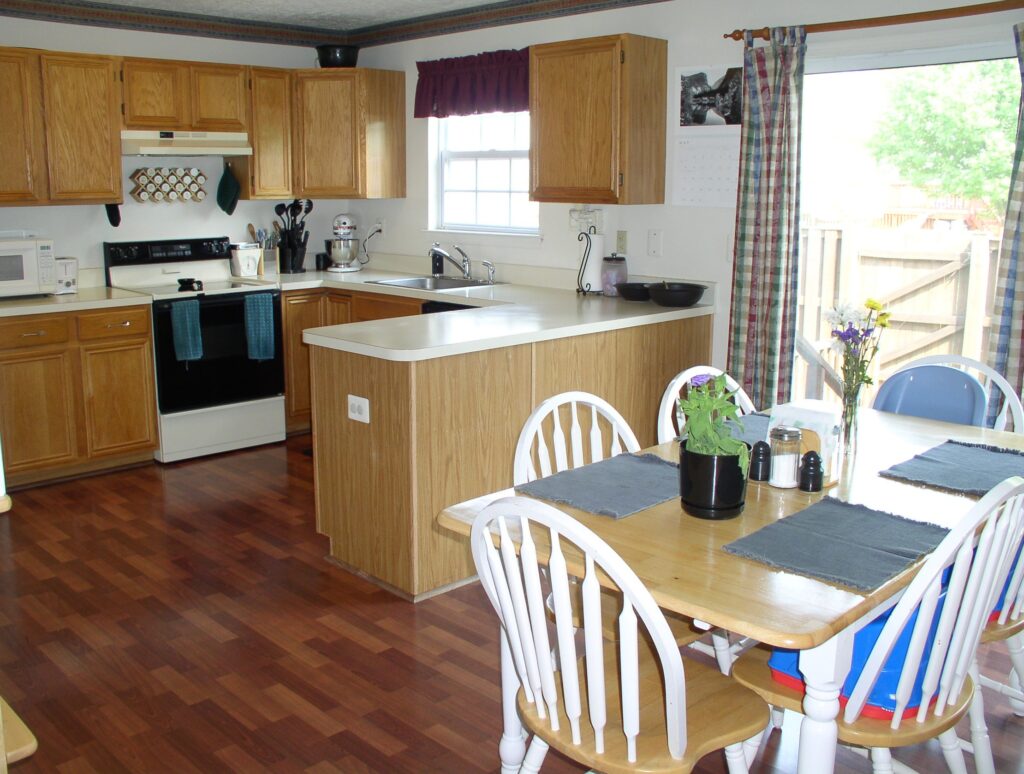 Twenty-three years later, I've adjusted fairly well. Although oddly enough, last week I was making some cinnamon bread late in the day and I forgot that I wanted the oven for roasting some potatoes.
Whoops.
I decided to skip the potatoes because once your loaves of bread have risen, they really need to take precedence over everything else.
What was your childhood kitchen like?