I don't consider myself to be a very picky eater, so I'm going to have to sit and ponder this question for a minute.
Let's see.
As a kid, I really hated a Norwegian dish called kumla.
Same for German potato pancakes.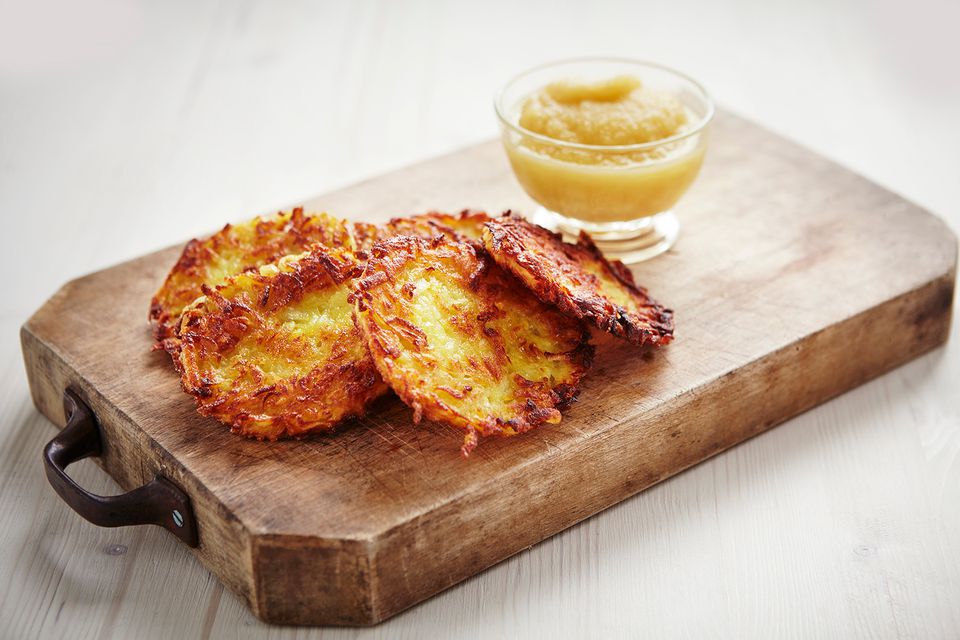 (Maybe I just didn't like the recipe my family used, because these ones from The Spruce look pretty delicious.)
I hate okra too; the slimy insides have always just seemed like snot to me.
Eggplant has never been my thing, although I'd say hate is slightly too strong of a word. I tolerate eggplant.
Oh! I hate American cheese. I think it ruins pretty much anything, including grilled cheese sandwiches. I don't like the flavor or the texture.
Canned green beans…those definitely qualify as a hate for me. The color is terrible, the flavor is awful, and the texture is a tragedy. I like my green beans to be crisp tender and bright green.
(Boy, I am making a pretty extensive list here for someone who is not a very picky eater. Maybe I am more picky than I think I am!)
Hmm, what else? I don't like mussels or oysters.
And I wish it wasn't true, but I hate olives. I have tried really hard to like them because I know how healthy they are, but I just cannot get on board the olive train. Even those fancy marinated ones taste terrible to me.
And that's all I can come up with right now. I'm sure more items will occur to me later (and maybe some of your hates will remind me of mine!)
What foods do you hate?