The last person you hugged
Mr. FG, before he left for work this morning.
And before that, Sonia and Zoe, last night before they went to bed.
I hug the three of them every day!
The last picture you took
On my phone, a photo of my desk.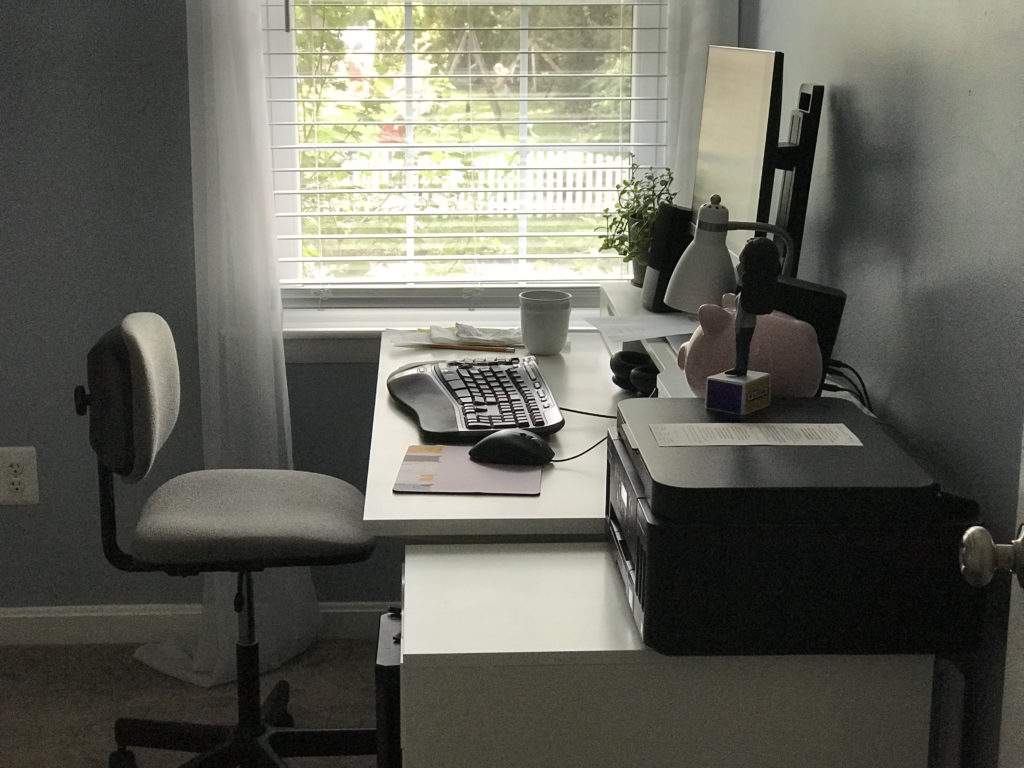 On my actual camera, a photo of last night's dinner.
And both of those were for blog purposes!
The last time you cried
I think it was Sunday morning at church, because of the words of a song (so, not negative tears)
Something you've never done but wanted to
Zip-lining! I think that would be thrilling, but not as scary as something like sky-diving.
Answer whichever ones you want: 1, 2, 3, or all 4!