Have you ever been addicted to anything, or worried that you were? Have you ever spent too much time and effort on something that was a distraction from your real goals? Tell
about it.
I have not ever actually been physically addicted to anything.
Granted, I haven't tried very many things that could become addictive!
I have had prescription painkillers after surgery, but I hate the way I feel on them…the brain fog is no fun. So I have never been tempted to stay on them any longer than necessary.
And I have had alcohol in small amounts, but I don't really love the taste of it, AND I don't love the way I feel if I drink it. I am a serious, serious lightweight, so it takes very little to make me feel buzzed. When I feel like that, I just want to go to bed, so I personally cannot imagine drinking and then wanting to have fun at a part.
If we go outside the realm of actual physical addictions, I would say my worst addiction is Instagram. The algorithm works extremely well on me, and if I have it installed on my phone, I will almost always end up scrolling through the Explore page.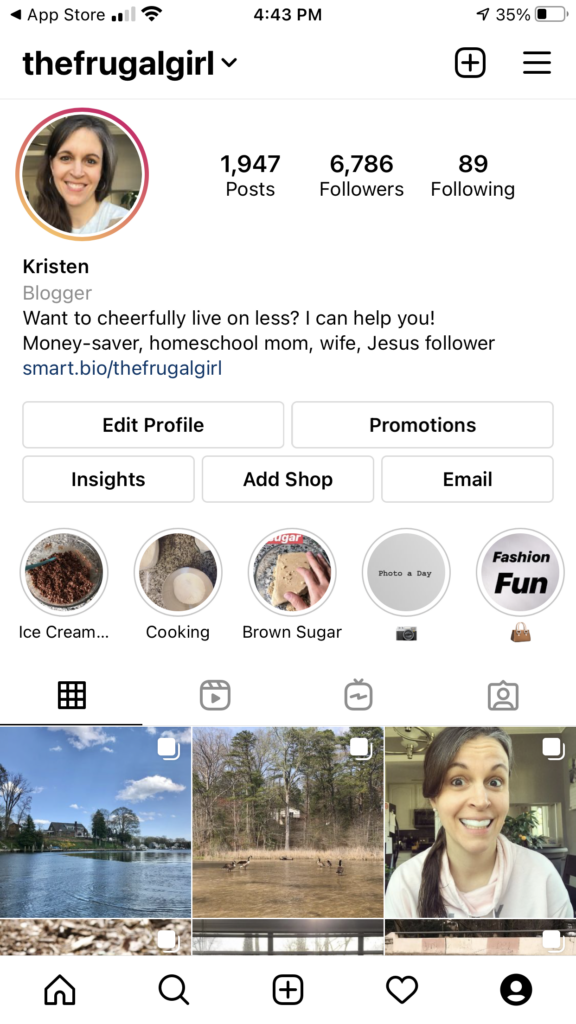 However, I do at least realize this about myself, and I have done enough experimentation to know that mere willpower is not enough to keep Instagram time-wasting at bay. So, as most of you probably know, I only install Instagram on my phone when I want to post something, and then I uninstall it right away.
This, plus staying logged out on my desktop, keeps my Instagram time-wasting to a minimum.
And for what it's worth, even though Twitter is not as addicting, I keep that off my phone, and I logged out on my desktop with that one as well. So, if I want to use social media, I have to go find my laptop and log in there.
Otherwise, it is just TOO easy to "take a quick break" from studying or writing, and before I know it, 30-60 minutes have disappeared.
So. The key to this for me is not relying on willpower; instead, I have to basically remove the temptation.
Have you ever been addicted (or "addicted") to something?