Yep.
In 1998, I was driving to a Saturday shift at Nordstrom, and I got rear-ended.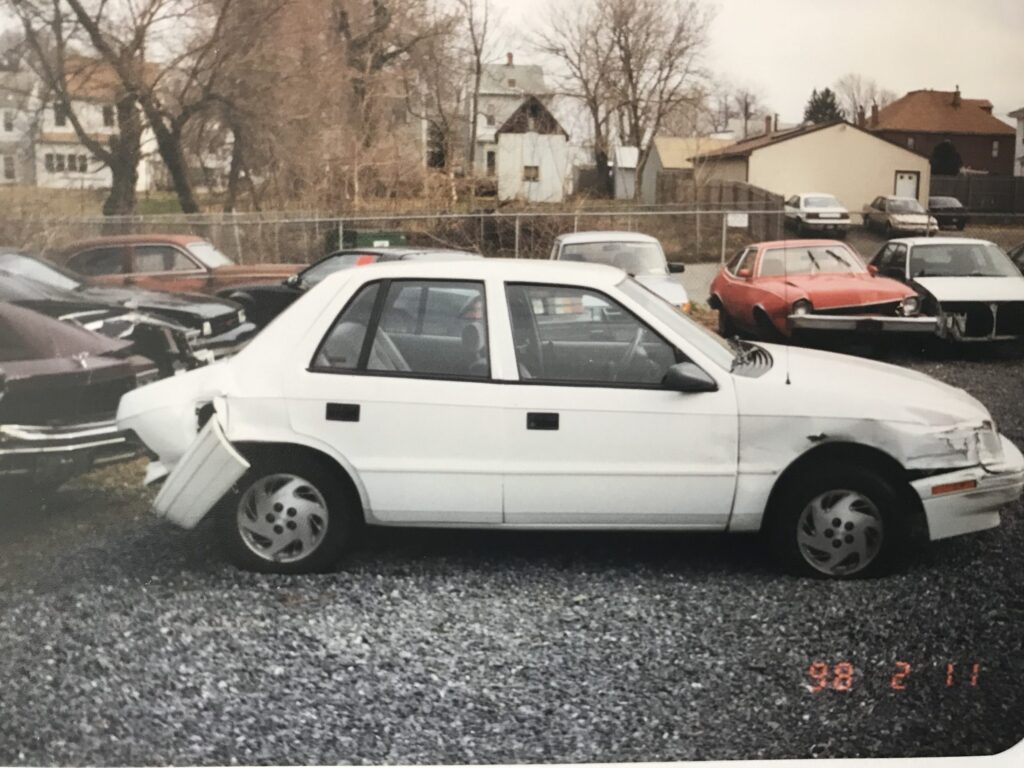 My car got totaled and my nose got broken, but mostly I was ok.
As evidence of this, my main memory is sitting on the side of the highway, crying and saying, "I don't have money for a new car!"
If I was able to focus on that, obviously my physical injuries were not my biggest problem.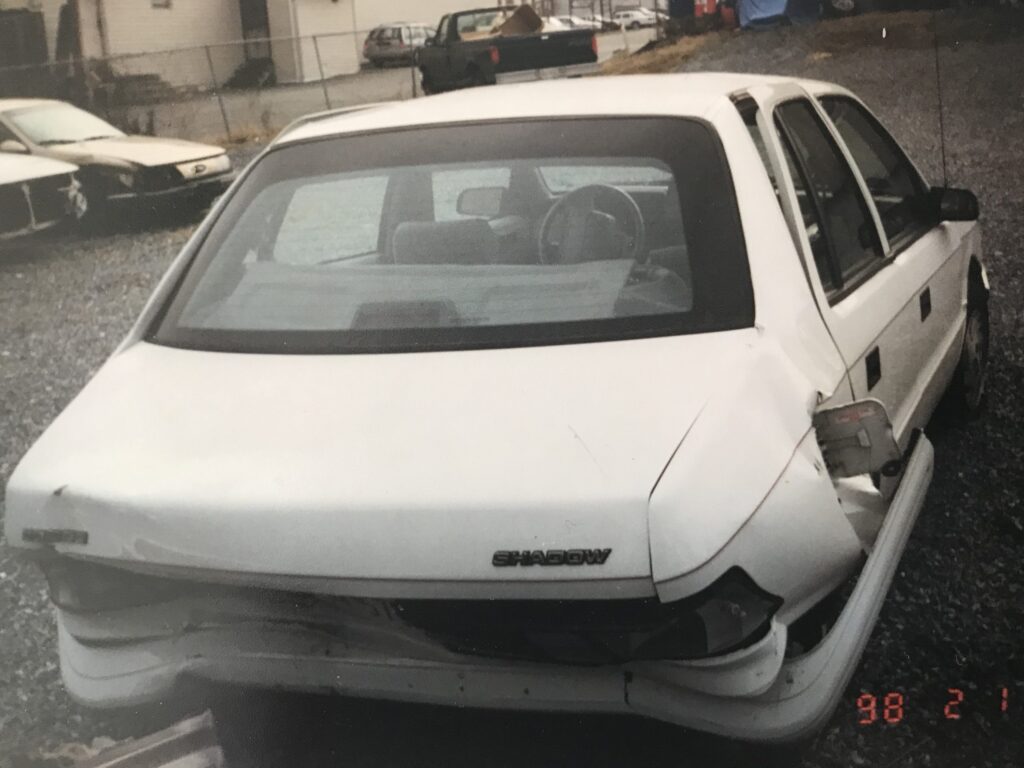 I bought a new Saturn, paid it off entirely in a year and a half (hard work on our small salaries back then), and then promptly got hit again with a new baby in tow this time.
Mercifully, we didn't sustain any physical injuries, but I was extremely displeased that my almost-brand-new car was now headed for the junkyard.
Neither accident was deemed to be my fault, so insurance did pay me for both cars. But as you know if you've ever had your car totaled, the amount the insurance company pays you never quite makes up financially for the loss of your initial car.
At the very least, they never end up paying what your car is worth to YOU.
Thankfully, I have not personally been involved in a car accident since that last one in the year 2000.
A 20-year streak of accident free driving is a serious mercy, and I hope it continues!
Have you ever been in an accident?