That would depend a lot on the age we're thinking of here.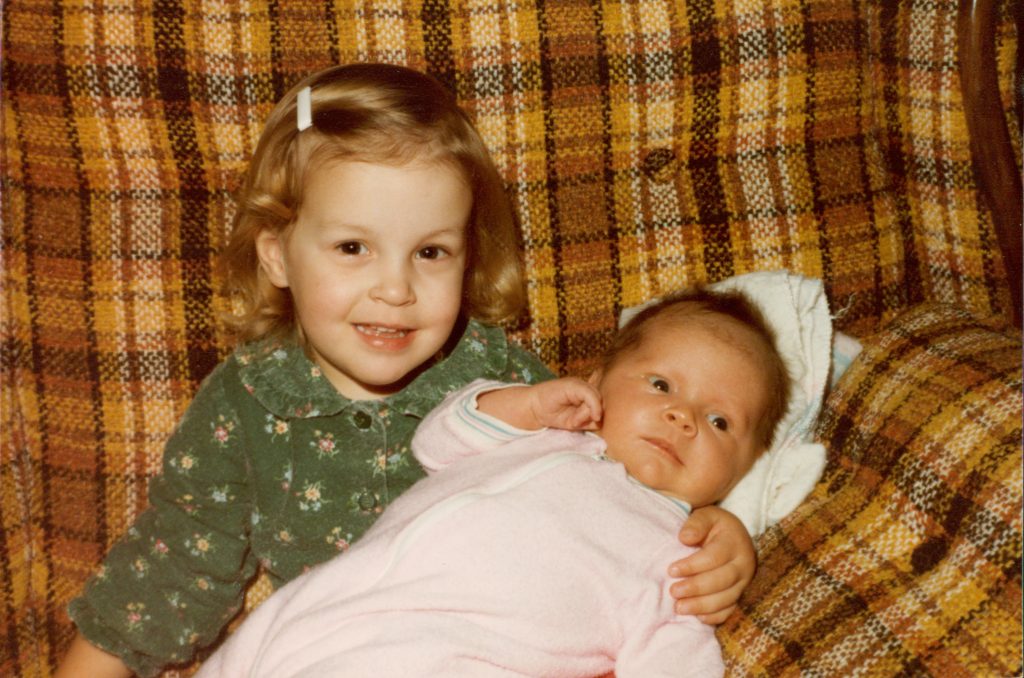 In my preschool years, I think "crabby" would probably be the top word. I don't know quite why, but I went through a stage of being quite the opposite of cheerful.
(At this point, my parents could never have envisioned me owning a site that has "cheerful" in the tagline. Ha.)
In fact, the problem was significant enough that my mom cut out pictures of happy faces from the Sears catalog, glued them on one side of a 3×5 card, wrote Bible verses about a cheerful heart on the other side, and had me memorize them.
We called them my "happy heart" verses.
I don't know if it was the verses that did the trick or not, but at some point, I stopped being so crabby and started being more cheerful.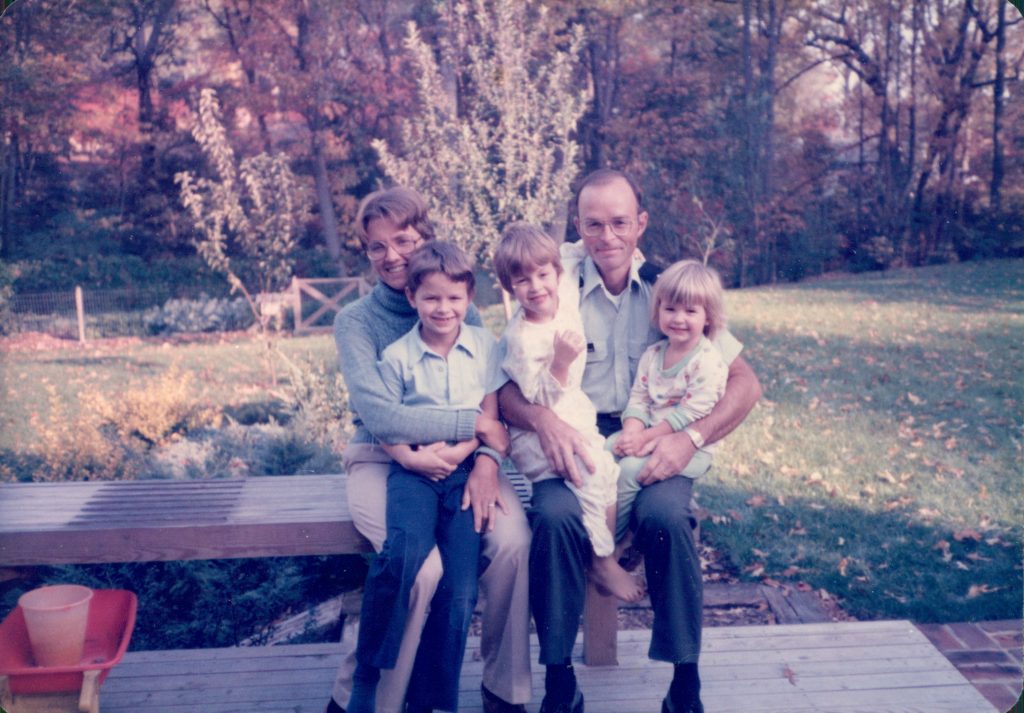 Other words they might use to describe me:
sensitive (this could be both a compliment and a criticism. Sensitivity has downsides and upsides)
a bit of a pansy, as my dad would say (meaning, not that tough.)
easy-going
cheerful (after the crabby stage!)
dependable
obedient
And I don't know quite what the word for this might be, but I was the kind of kid who makes themselves a little bit invisible. I figured out from a pretty young age that if you just do what you're supposed to do, you avoid getting negative attention.
Not doing what you're supposed to do = difficulty. And I don't like difficulty.
So, to some degree, I think I just sort of hummed along in the background, quietly doing what I was supposed to do most of the time.
I think most of the childhood descriptors still apply to me as adult, although I'd like to think that I have become less of a pansy as I've matured!
How would your parents have described you as a child?