there's a calm atmosphere
things don't feel unpredictable
a space is relatively tidy and clean
a space smells good
the people around feel safe
things are not too noisy
people are kind to me
And one other thing that didn't seem to fit into a bullet point; basically, I feel at home when people feel familiar.
Like, I don't see my Aunt Kathy and Uncle Ron very often, but they feel extremely familiar to me because there's just a certain feel that my dad's side of the family has, and so I immediately feel at home when I go to their house.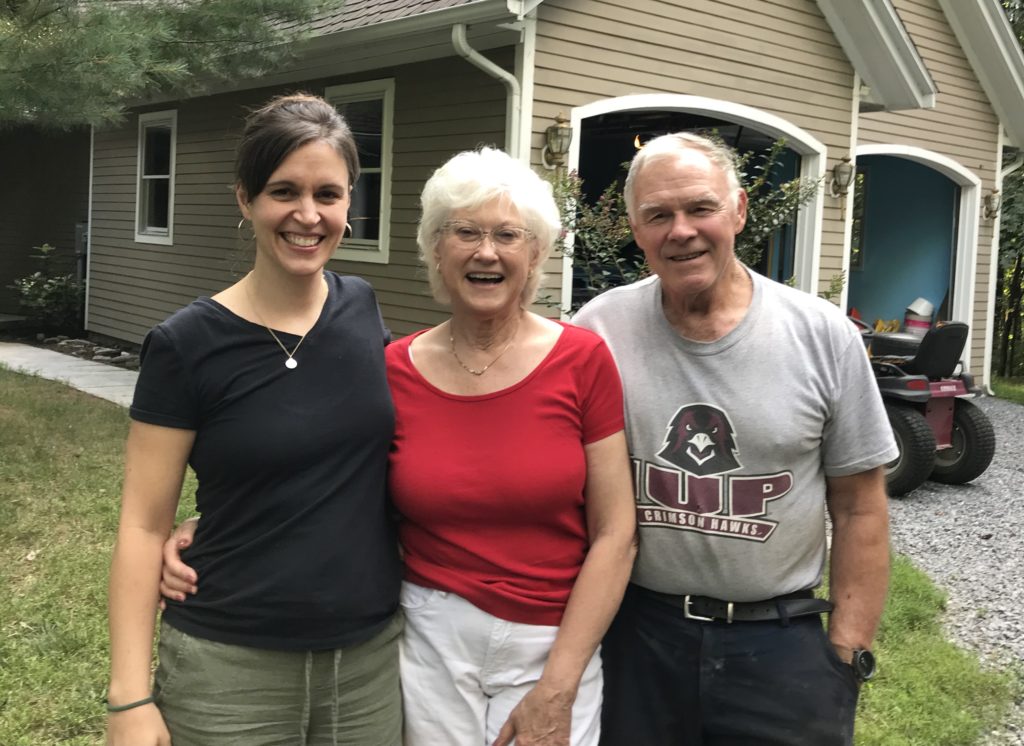 Their way of speaking, their way of running their home, the phrases they use, the foods they eat…it just all feels very satisfyingly familiar to me and I love it.
(Also, their house checks off everything else in the bulleted list above.)
What makes you feel at home?
P.S. Just for fun, here's a picture of kid me with my uncle. 🙂