This is a funny question because I really do not tend to think of people (myself or others!) as colors.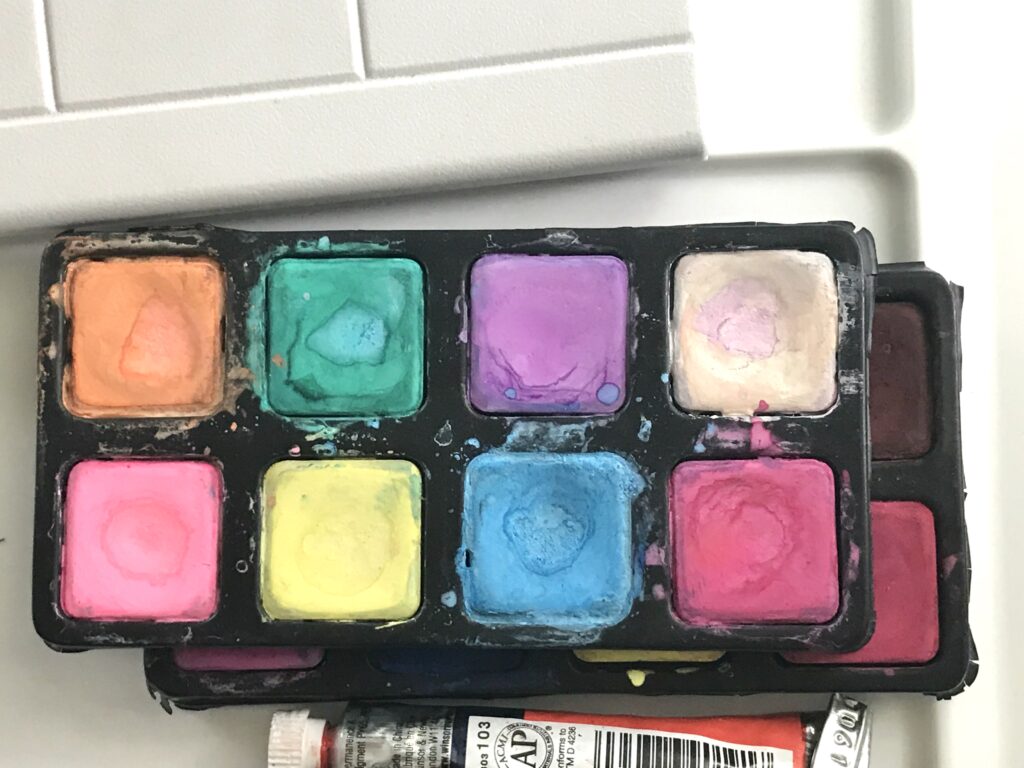 I discussed it with Sonia, though, and as I thought about it more, I was able to think of some colors that relate to people.
For instance, Zoe seems like the color red to me because she is a little bit fiery.
Lisey seems like the color blue to me because overall, she's pretty peaceful and mild; a go with the flow sort of person.
It's a little harder to come up with a color for myself; I could go multiple ways with this.
I could be yellow because I am fairly perky and cheerful.
I could be blue, like Lisey, because I am generally mild and peaceful.
I could be beige because I am not a person who stands out…I'm kinda vanilla in a lot of ways.
But there are some colors that really do not feel like me. For example, I really do not see myself as orange. I don't even know what it would mean to be the color orange; I just know it doesn't feel like me!
What color would you be?