It's been four months, actually, since I wrote here.
During that time, I have lived a lot of life. And I'd list it all out here, but that might just make me think I should be more tired than I am.
I came across a set of photo prompts for the month of July and that seemed easy enough to do. So, my current plan is to post a photo a day (and some words because I AM ME and we all know I like to type some words. 😉 ).
The prompt for today is "my happy place" and I picked this, my bed.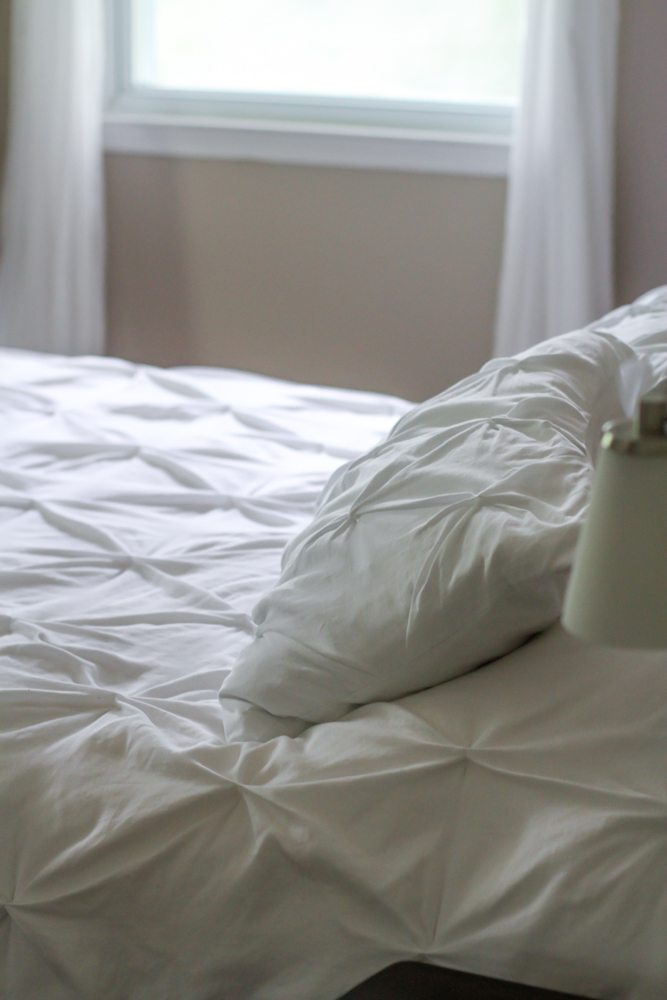 Why is this my happy place? Lots of reasons.
Well, I really like going to bed. I am usually exhausted at the end of the day, and bed is the best place to be when you are tired.
Also, I usually read a few chapters of a book before I go to sleep, and that's a happy thing for me! I just finished Baby Catcher and now I'm reading Doctored.
And lastly, I like the peaceful vibes of my room. There's lots of reddish wood (mostly free furniture that I probably will paint a mild gray one day!), but everything else is white and airy and clean, and that makes me happy.
Interestingly, this is the first time in my 44 years that I've ever had my own room. I shared with my big brother when I was really little, then I shared with my sister until I was 19, then I got married, and now…well, I'm here. I don't think I want to have my own bedroom for the rest of my life, but right now, it's good.