Hmm.
I know when I was a kid, I was always pretty afraid of losing my sight or of being paralyzed.
When my kids were younger, I felt some fear that I might die young and leave my kids motherless.
When I think about aging, I feel afraid of losing my mind and my memory; I do not want to become a crabby, irritable person who is a drain on others, and the idea of having no control over my personality and temperament is a dreadful thought to me.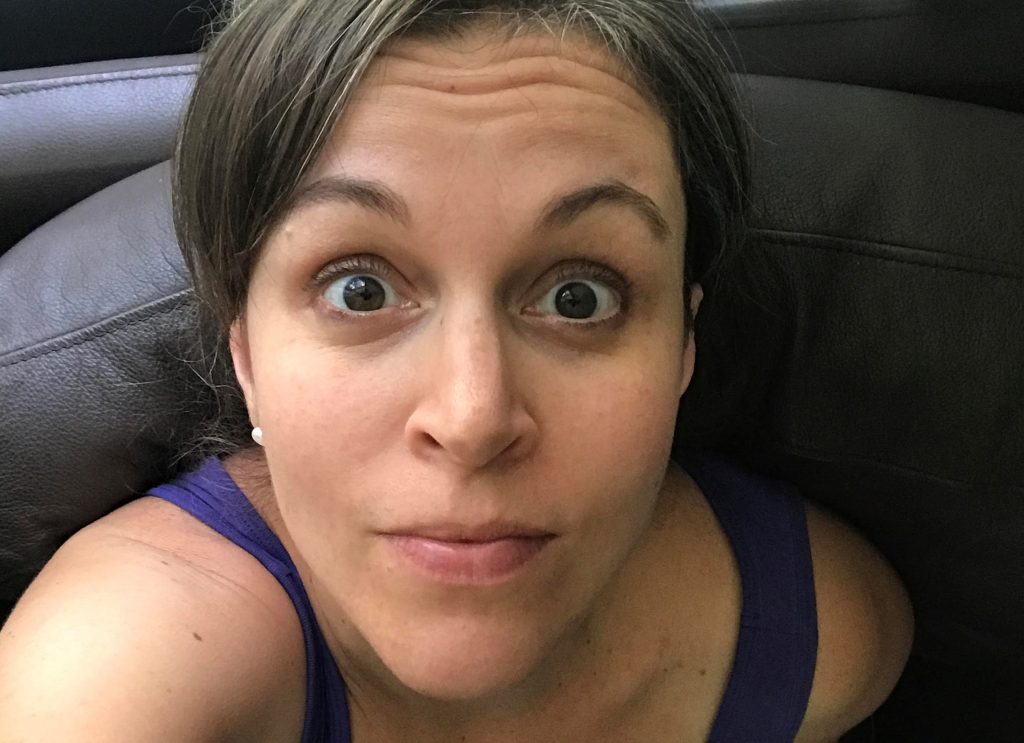 In a more present-day sense, probably my biggest day-to-day fear (and this is embarrassing to write!) is that people will not like me.
I do not like to hurt people or be an inconvenience to people, I don't like to argue or make waves, I don't like to confront people, I don't like to say things that other people disagree with, I don't like to say no to people…and while some of these things are helpful and good, they are also unhelpful and not-good in equal measure.
I think I often labor under the delusion that if I just work hard enough or am kind enough or am sensitive enough or am thoughtful enough, then no one will be upset with me.
And an accompanying delusion is this belief: If someone is upset with me, it's probably because I did something wrong.
Now, I can sit here and recognize that, ok, it truly is not possible to avoid upsetting everyone.
(particularly when you write posts that thousands of people read!)
And I also can sit here and tell you, "Oh yeah, it is possible for someone to be upset with me even though I did nothing wrong."
But I still struggle to really believe these things in my heart, particularly when someone lets me know they are upset with me.
And at times like those, I really have to remind myself, "I am responsible for my behavior. I am not responsible for other people's feelings."
I feel sort of silly typing this up; I could be afraid of things like a nuclear bomb! Or venomous snakes! But nope; I am afraid of people being upset with me.
GEEZ.
What's your biggest fear?