I know I've shared this on my main blog, but maybe not here: my worst time-waster is Instagram.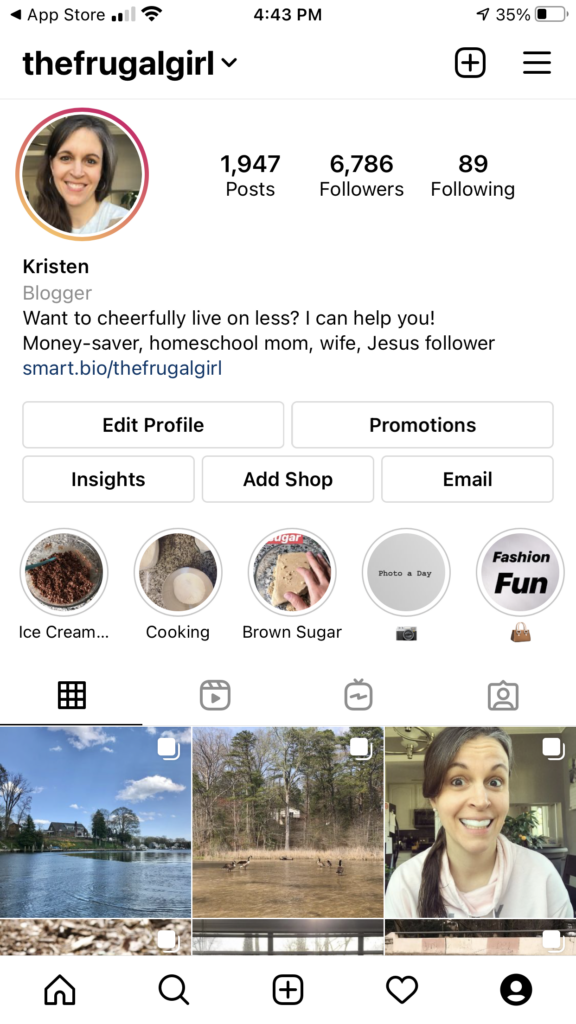 I never waste time on Pinterest (I hardly use it!)
Facebook isn't at all addicting (I basically only have pages and groups related to my blog, so there's almost no feed for me to see.)
Twitter isn't a huge time-suck because I follow only a handful of people (15, to be exact. Also, one of them is Cookie Monster, and he tweets only occasionally.)
Instagram, though? Yikes.
I can easily waste a long time looking at people's photos, scrolling through the Explore page, finding new accounts, catching up on those accounts' old posts…Instagram is perfectly designed to suck me in and keep me in.
So, I install the Instagram app when I want to post something and then I delete it.
I tried other, less-drastic measures (screen time limits, reducing the number of people I follow, etc.), but nothing worked.
I do access Instagram via my laptop, but like most people, I don't waste time on social media nearly as much on my computer as I do on my phone.
(This has been documented but I currently feel too lazy to look up the link.)
Relatedly, I do not keep Twitter on my phone, and the same is true for Facebook.
Sometimes, I think it's good to depend on self-control. And sometimes, it's just good to know that you DO NOT HAVE self-control, and then set up your life accordingly.
What's your biggest time-waster?