I don't know that I have one! I kind of feel like any place that is quiet would be perfect.
(My assumption is that a quiet place also means that I am alone, because if another person is there, it would no longer be quiet!)
So. I am having a hard time imagining how a quiet place by myself could be less than good. Quiet solitude = good.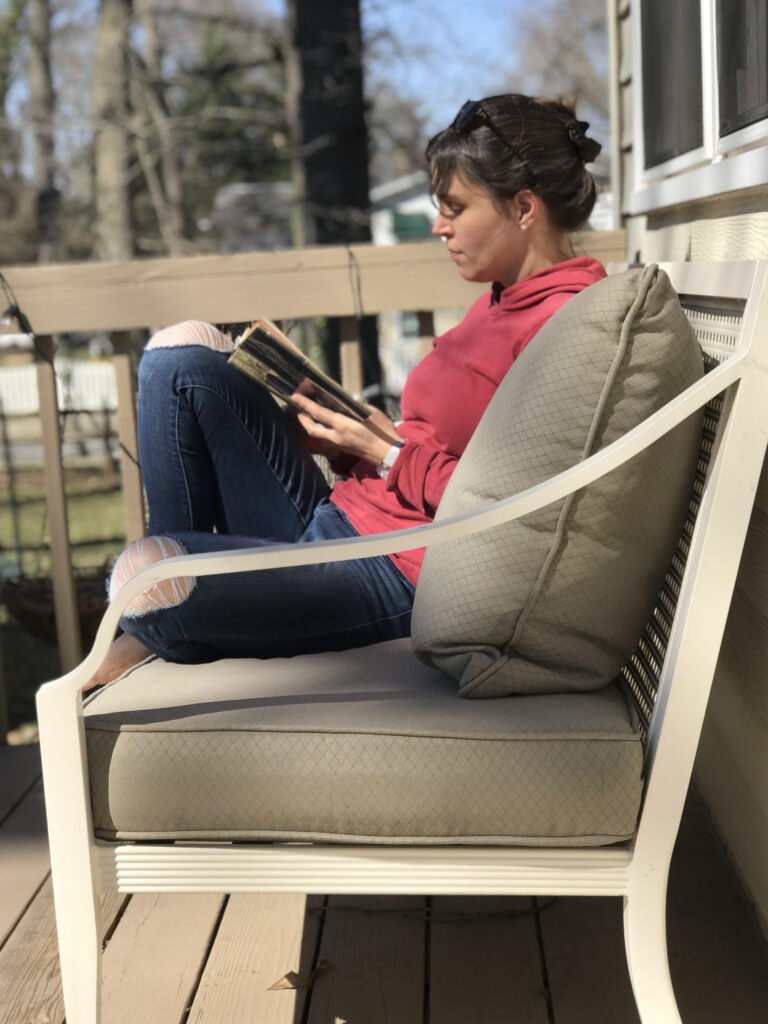 I know that people who live alone during the pandemic might read that and be like, "How can she not be grateful for all the company she has at her house with her family? I'd love to not have so much alone time!"
But I really think it's all a matter of what you have a lot of and what you don't have a lot of!
If I lived all by myself and was alone all day every day, I would probably start to feel hungry for some companionship.
But as moms (especially homeschooling moms and pandemic moms) know, family time is plentiful while quiet solitude is in fairly short supply, so that is what we might tend to be more hungry for.
Anyway, I got a little off-track with this prompt!
What's your favorite quiet place?