It's one by Taylor Leonhardt, called, "Happy or Whatever".
I'd never heard of her until the most recent episode of The Rise and Fall of Mars Hill, where her song, "The Bridge" was featured as the closing tune.
I liked the sound of it, so I looked her up, saw that, "Happy or Whatever" was actually her number one song, and hit play.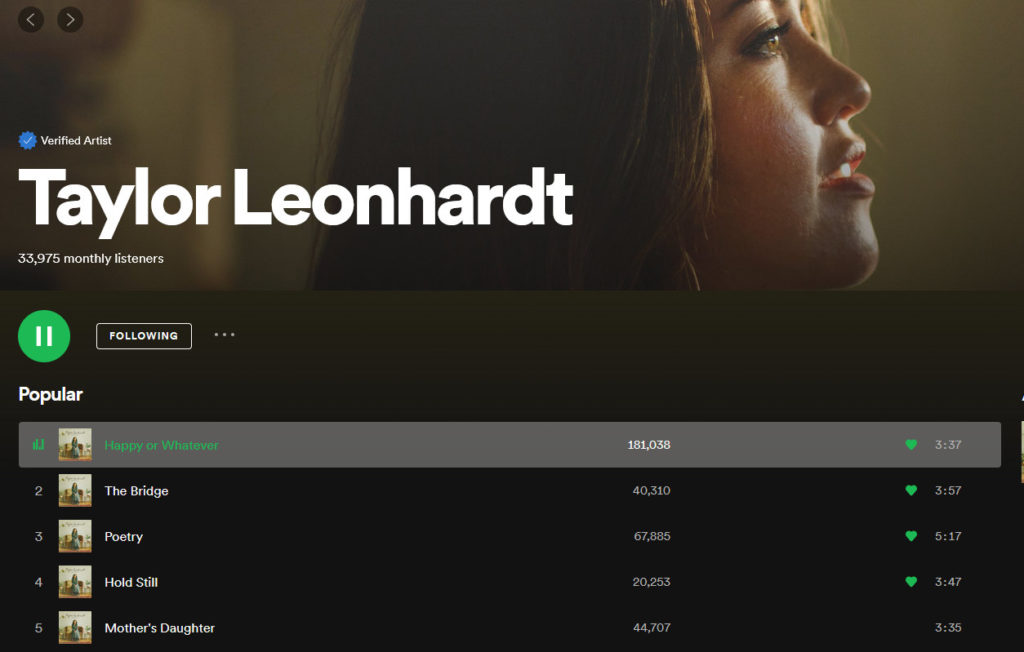 I love this song because it's about a topic that not many people write songs about: contentment and comparison!
A little snippet:
I'm on the other side of the glass
Looking at the life they have
Ain't it so much better
It's always easier to believe
It's easy for them to be
Happy or whatever
And I love this part too:
Why do I do this
Play a game I keep losing
It's all so elusive
The closer I get, the target keeps moving
There's a whole blog post rolling around in my brain about that last line, but I might put that on my main blog, since I talk a lot about contentment over there.
Anyway! I like a lot of her other songs from that album too, although, a warning: if you have a pet that you love, "Someday You're Gonna Leave Me" will probably make you cry.
What's your favorite song right now?