I'm gonna go with one of my own kids: Lisey.
Last year, she made a job switch from restaurant bussing to working on cars, just because she wanted to learn how!
She had no prior experience, but she just applied to all sorts of places and eventually one of them gave her a chance.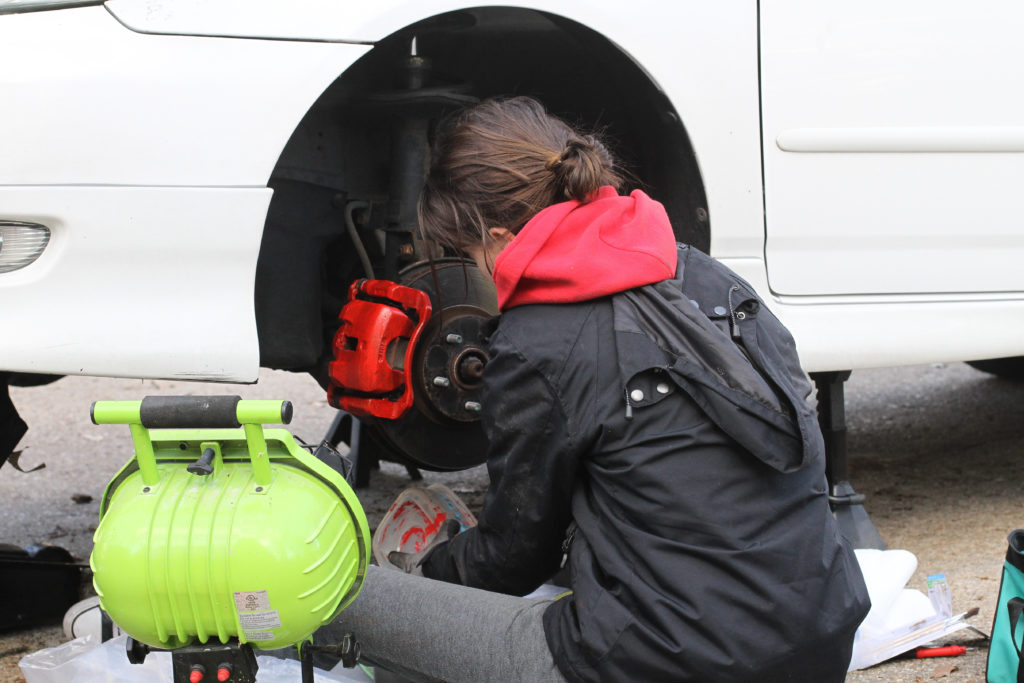 She's now been doing this for over a year, and she is now one of the top-performing employees at her shop, doing all the services that the men do, including rotating heavy tires.
As it turns out, she likes working with her hands so much, she's decided to take an educational turn: this fall, she's going to start at an airplane mechanic school because she wants to make a career of working on planes.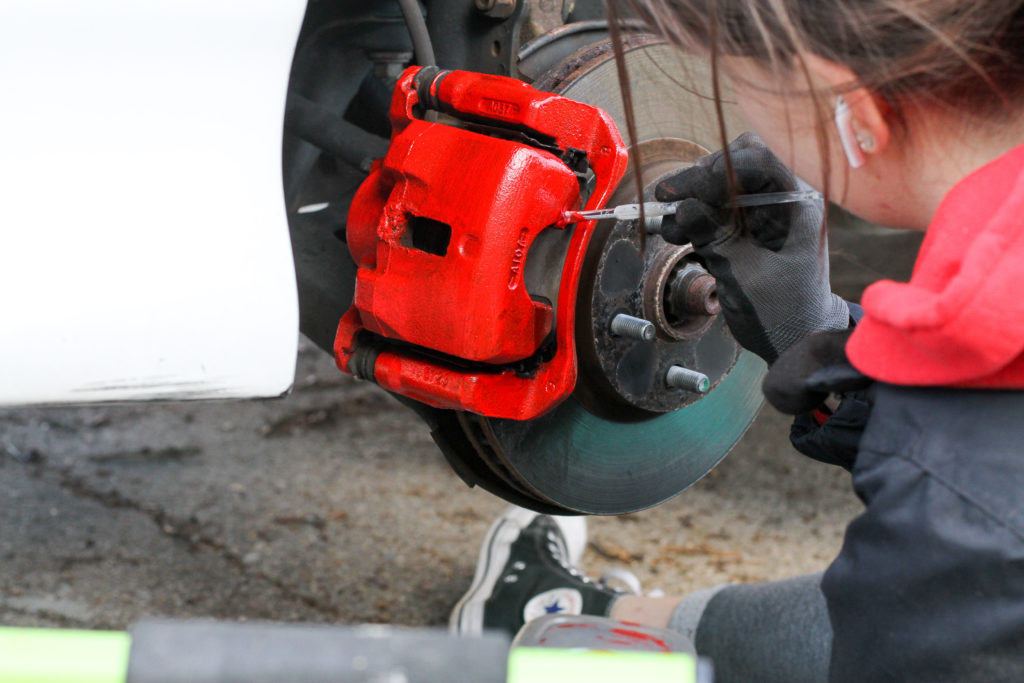 I think all of this is very courageous because it is tough, as a woman, to be in a field so dominated by men. Women make up only about 2% of airplane mechanics, and Lisey's airplane mechanic school didn't enroll its first female student until 2013!
So, Lisey is being something of a trailblazer, and I think that shows courage.
Who is someone you admire for their courage?