The first thing that came to mind: putting away folded laundry.
I have no idea why it is this step that trips me up. You'd think maybe I would get stuck at the washing or drying step.
Or the folding step, which is really what takes the longest.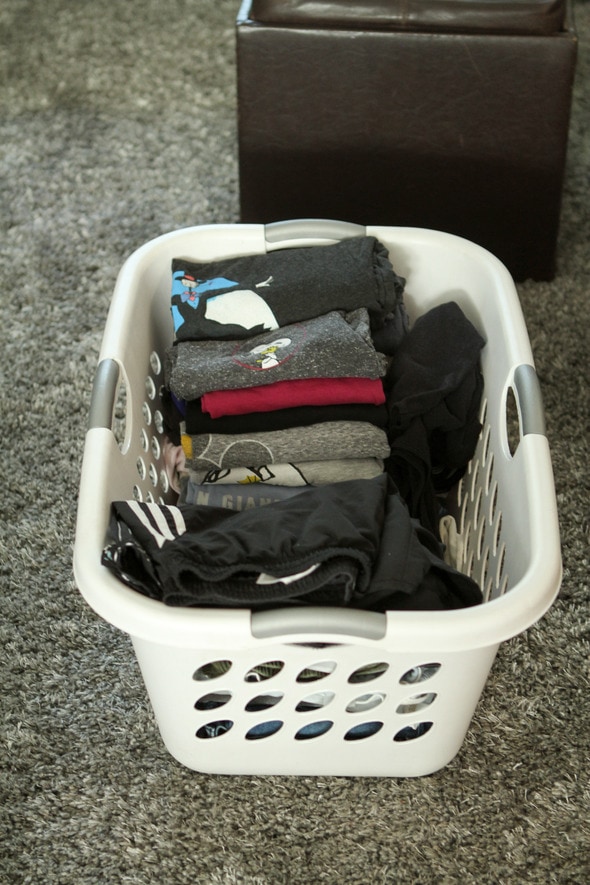 But somehow, I have to really make myself spend the five minutes it takes to put a folded load of laundry away.
Another thing that came to mind: painting my bedroom.
I have had this on my summer list for several years, and I still have not gotten it done.
I don't want to pick out a color, I don't want to take my bedroom apart and live with the mid-project upheaval, and I don't want the annoyance of painting over the burgundy color.
I also procrastinate with
cleaning out my fridge
going grocery shopping/running errands
What helps me
(No one asked, but I'm going to type it out anyway.)
It is almost always effective for me to just tell myself, "I'm going to do just a little part of this task."
Because once I get started, I can almost always find the motivation to continue.
(A timely application: I need to go get a few paint samples for the bedroom. Once I do that, I will be extremely like to actually paint that room.)
Or, if I remind myself of how long something actually will take, I can sometimes find my motivation.
("I can be back and done in an hour if I just go to the grocery store now." or, "I can organize this fridge in 15 minutes.")
Also, if I decide ahead of time that I will do task X, I am quite likely to do it.
I'm not good at spur-of-the moment errands, but if I plan to grocery shop on Tuesday morning, I probably will do it.
What's something you always procrastinate?