I don't know if "doubt" is the right word, because I feel nearly 100% sure about this.
So, there is a company I recently heard of, called Black Oxygen Organics. It's an MLM-style company, and basically, they sell glorified dirt.
Their products are made from "fulvic acid-rich mud", found somewhere in Canada.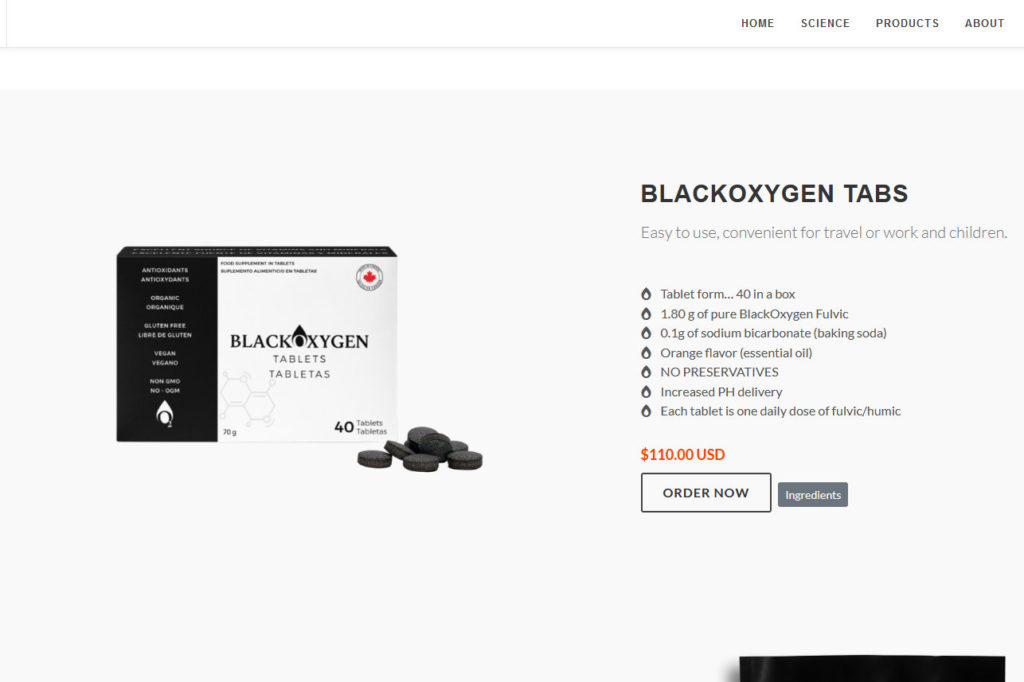 They say, among other things, that their product delivers usable oxygen into the cell, assists in cell regeneration, repopulates gut flora, and is the most powerful electrolyte in existence.
Plus, they say, "It bonds to nutrients, carrying up to sixty times its molecular weight in nutrition into the cell. Fulvic Acid also bonds to waste inside the cell, removing up to sixty times its weight in toxins, heavy metals and pesticides." and that it's, "small enough to move easily into cells".
(Which, ok, a number of things are small enough to move easily into cells. Why is that so special? Also, we have mechanisms in our cells to move the stuff that is too large to move easily into and out of cells on its own. And besides, size is not the only factor the determines whether or not something can move into a cell.)
Hilariously, they say that the Black Oxygen tabs increase pH delivery. But pH is not a thing that gets delivered! It's just a measurement of how acidic or basic a substance is. You can't deliver pH.
Plus, the site is full of grammatical and punctuation errors (hello, random capitalization!), which doesn't help my skepticism.
And we haven't even gotten to the fact that a 40-day supply costs $110. SKETCHY.
So. I think this is a money-making crock and I am extremely doubtful that this stuff works.
What's something you have doubts about?