Catfish.
When we were at the food pantry on Saturday, they sent home two 2-pound bags of frozen catfish fillets with us.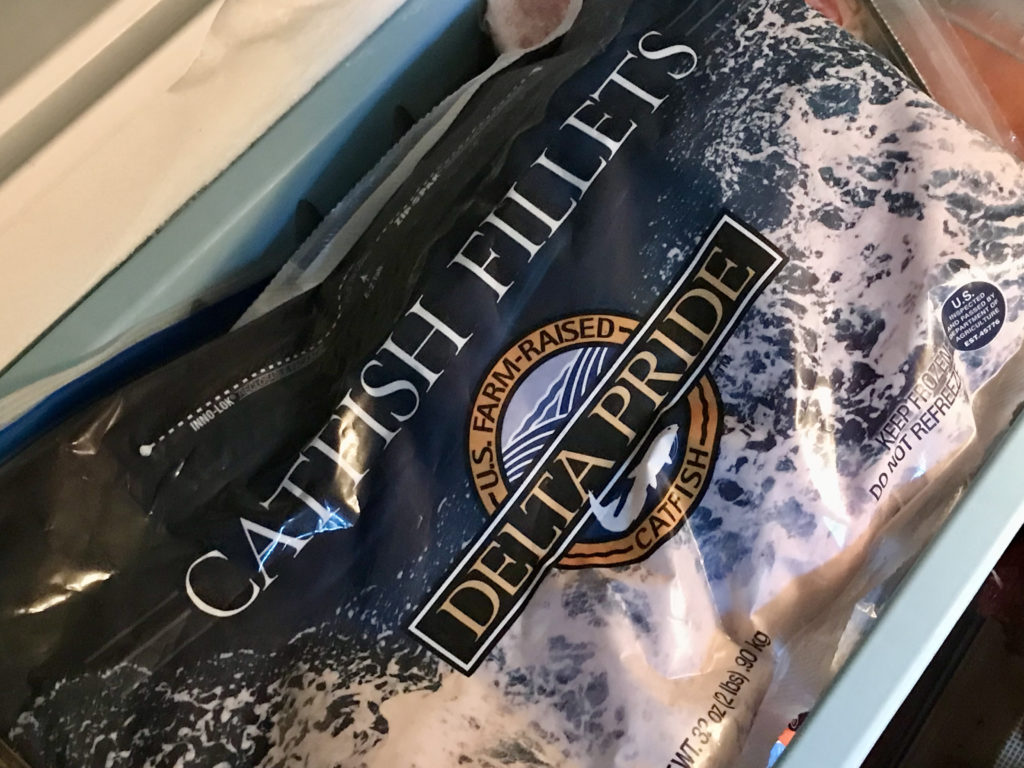 I'd never had catfish before, but on Monday night, I breaded and fried one bag into fish sticks, using a Cook's Country recipe.
And despite the fact that I:
patted the fish dry
salted and peppered the fish
dipped the fish pieces in flour, then in egg/mayo, then in a bread crumb mixture
fried them
dipped them in tartar sauce
…..I still thought the fish sticks were terrible.
And I always think that if you fry a food and still feel "blech" about it, you probably just DO NOT LIKE that particular food.
I mean, I thought the breading part was fine. But the texture and the flavor of the fish was a no-go for me.
One bag is gone, but now I am left with another 2-pound bag of catfish.
And what could I possibly do with the other bag if even frying didn't win me over?
Maybe I will see if I can give it away…
What's something you have too much of?