Ooh, it's nice I got this prompt in October because this, to me, is one of the best months of the year!
What do I like about October?
The weather!
October is a month where we often don't need to run either heat or air-conditioning. The summer humidity is not around as much, but you don't need a jacket either.
Plus, we get quite a few sunny days (which is not so much the case in, say, January.)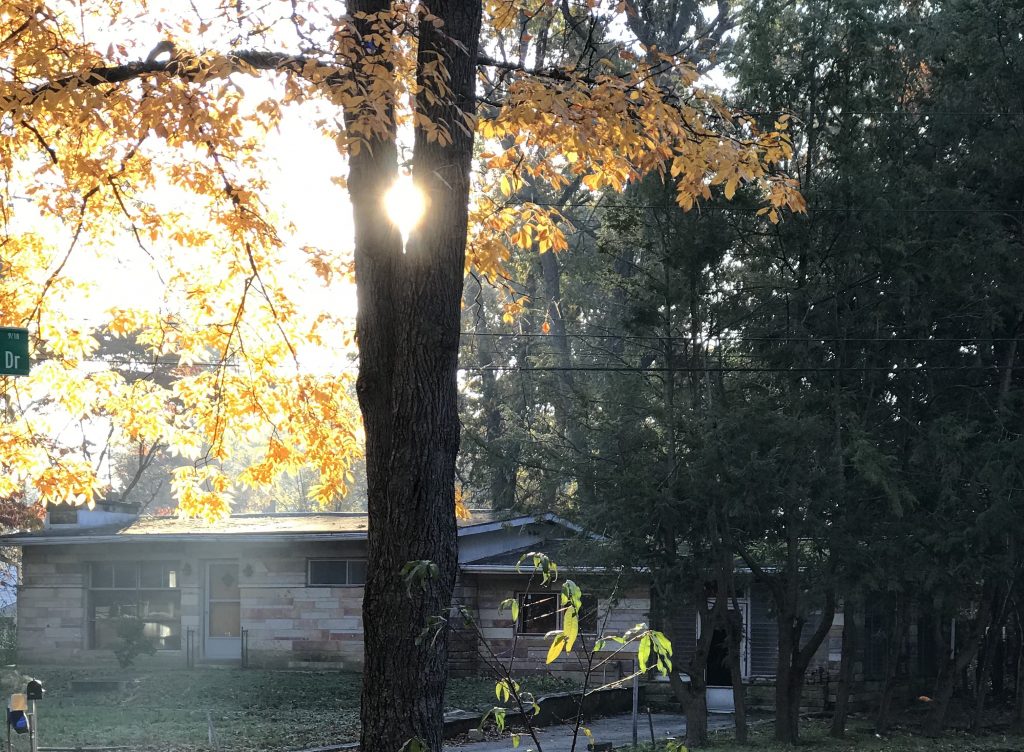 The beauty
The leaves start to change in October, so the world gets really colorful. Plus, we haven't had a freeze yet, so there's still a lot of green around in addition to the red, brown, and orange.
The length of days
Of course, the days are not as delightfully long as they are in summer, but there's still a respectable day/night ratio going on in October. This is not true in January.
(Can you tell that January is not my favorite? Good thing this prompt didn't come up then!)
The change of wardrobe
In September, we pretty much just wear summer clothes. But in October, we get some days that are cool enough to make jeans, long-sleeve shirts, and hoodies appealing.
And after five months or so of warm-weather clothes, it almost feels like I'm getting a new wardrobe.
What do you like about this time of year?