I read this one and smiled at the first thing that came to mind: go to bed.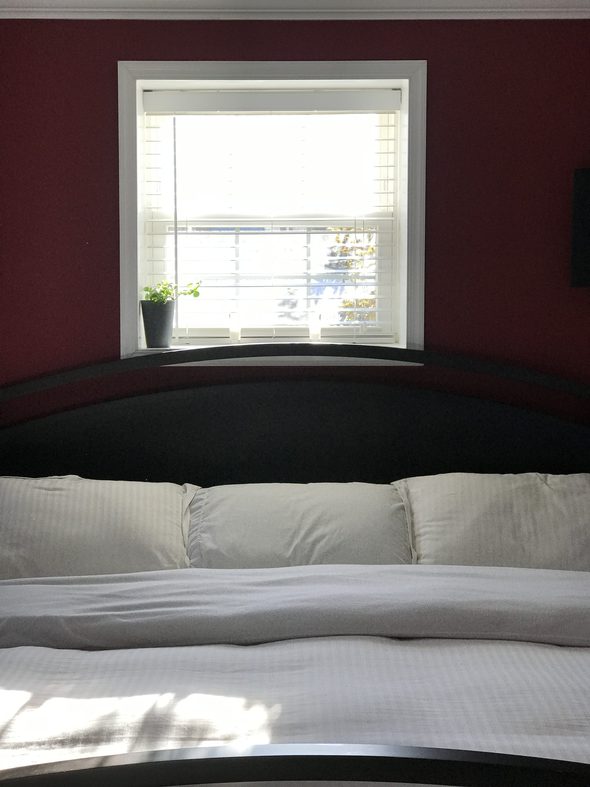 I just really like to go to bed. I have never, ever been a night owl, even in my teen years.
(A shocking truth: I went to bed at 9:00 pm and got up at 5:00 a.m. for most of my teen years, by my own choice.)
Mr. FG and the girls kind of get a second wind around 9:00 p.m. and I. CANNOT. RELATE.
In fact, I don't think I've ever gotten anything resembling a second wind at 9:00 p.m. or later! I just get more and more deflated as the hours go by.
Also, for better or for worse, I am a person who is always thinking ahead. I am also a person who is downright terrible at sleeping in; my body just wakes me up and I cannot go back to sleep.
This combo means that if I consider staying up really late, I am extremely cognizant of the fact that if I stay up, I am guaranteeing that the next day will be full of exhaustion. Is it worth it to stay up an hour or two if the result is 16 hours of weariness the next day?
The answer is almost always, "Nope."
It would be much more convenient for me if I were a night owl like the rest of my family, but alas, I think I am always destined to be more of an early bird.
What's something you love to do in the evenings?