Ha, this is a funny prompt because…I AM going back to school for something.
I'm currently working on the last four prerequisites for the nursing program, which I hope to join in two years, which is also when Zoe graduates from high school.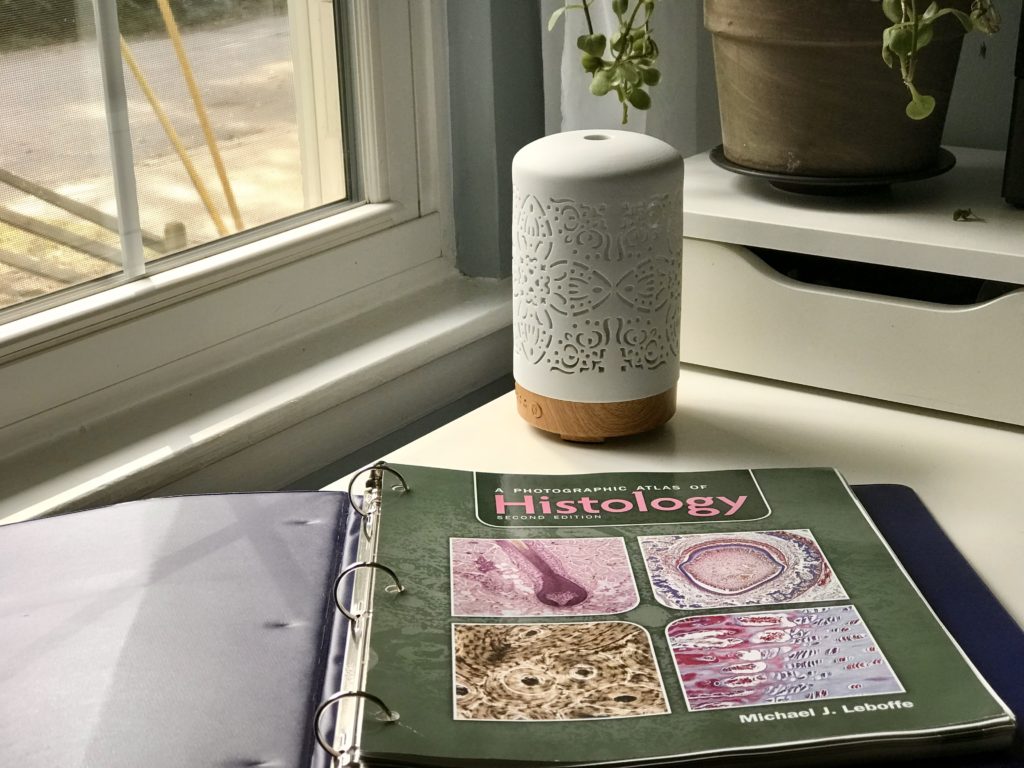 When my kids were younger, I often said, "Well, if I had two lifetimes to live, I'd go be a labor and delivery nurse in my next life."
And eventually, I realized I was only going to be 45 when my youngest kid graduated from high school, and if I have an average life expectancy, I do sort of have another lifetime to live still!
So, hopefully, in four years' time, I will be an official nurse, and eventually, perhaps I will get to be a labor and delivery nurse.
I can't think of a whole lot of other things I would be interested in going back to school for; if I didn't do the nursing route, I'd probably start a business doing something (like maybe a decluttering business).
A somewhat related thought: At 43, I feel very blessed to have had so many work experiences already; I taught piano for 20 years, worked as a church musician for 10 years, and I've been earning money writing on my blog for 13 years.
(Ok, well, that first year or two of blogging were not really money-making years. Ha.)
Plus, I've been living the mom life for 22 years and the homeschool mom life for 17 years.
And on top of all of that, now I have the opportunity to try more education + a new career.
What's something you'd go back to school for?