This is indirectly for me, so I'm not quite following the prompt. You know how it goes…my blog, my rules. 😉
So, you know Sonia and I got vaccinated through the vet hospital already, right? That left Mr. FG and Lisey to still get shots (Zoe is too young).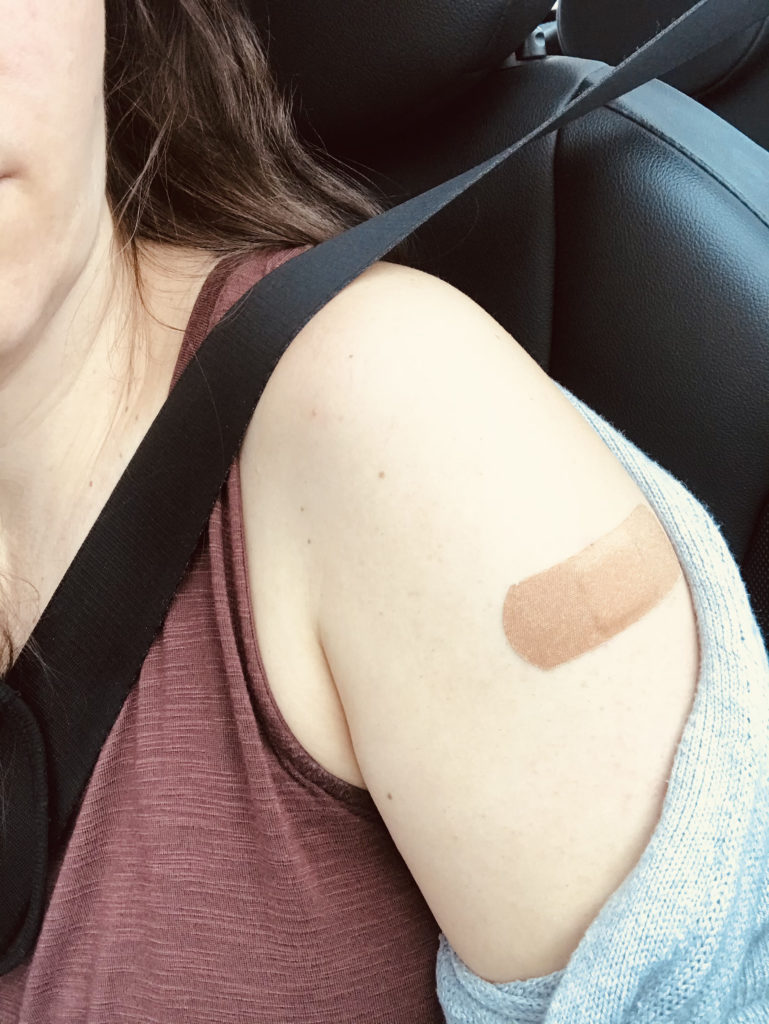 They both are eligible now due to their jobs, but since so many people are eligible now, it takes some doing to hunt for appointments.
My cousin (the one I've been helping) and her brother are whizzes at finding appointments, though, so they found one for Mr. FG and offered it to him. Yay! He got the one-shot variety so he's good to go once his post-shot efficacy-building period is up.
And then my cousin also found one for Lisey, so by the time this post gets published, she will also have at least one shot.
I am very thankful for the help with finding appointments! It'll be a bit of a wait for Zoe to get a shot, but I'm quite unconcerned about her; she's young and has no pre-existing conditions, so odds are very good that she will be fine.
So. Sigh of relief! Life is going to be much more normal for us very soon.
What's something someone did for you recently?