What always makes me smile? Multiple things come to mind!
Also: my default is to be smiling, so it's not like the bar for making me smile is super high.
Nevertheless, here are a few notable things that make me smile.
kittens
Is it possible to see a kitten and keep a solemn face?
I think not.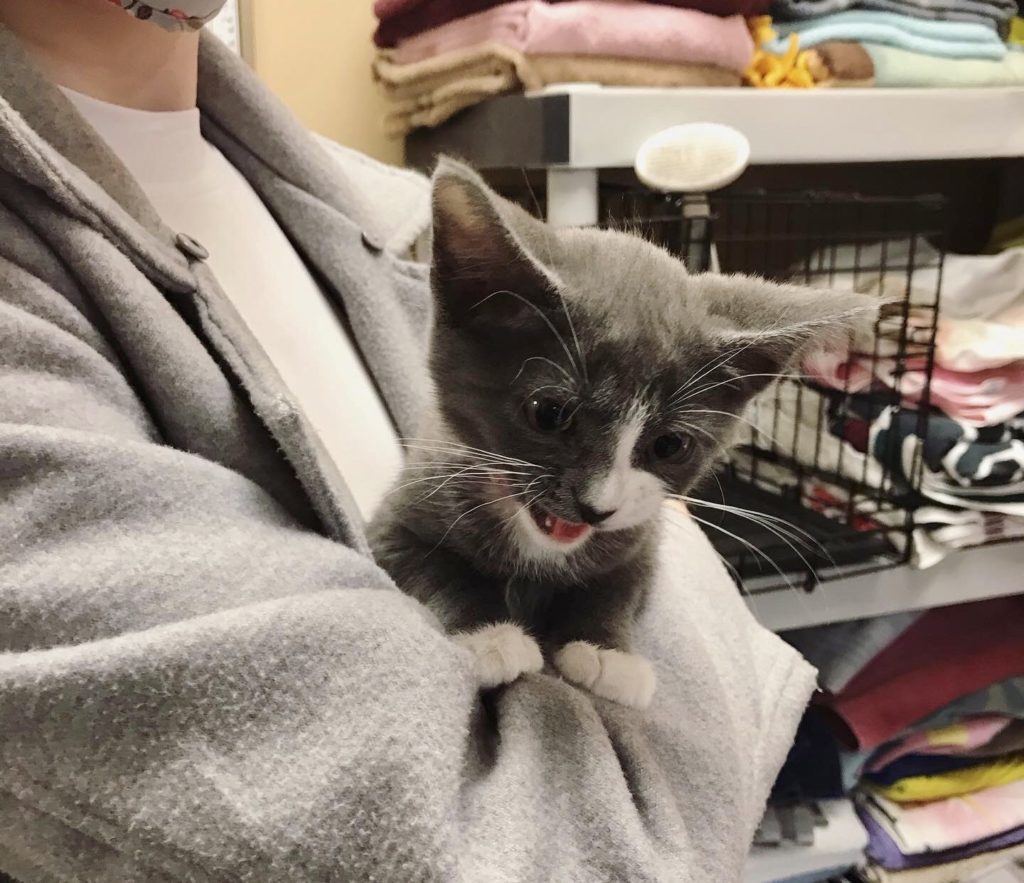 spelling/grammar/punctuation errors
These make me smile most of the time, especially if they really change the meaning of a sentence.
Like, when people write, "viola!" instead of, "voila!" I envision something enthusiastically holding up a medium-sized stringed instrument.
Businesses that use extra quotation marks in their signage also make me laugh. I know they mean them for emphasis, but I see quotation marks as meaning something like, "not really".
So when a sign says that they sell delicious "quality" food, I imagine someone saying that with sort of sarcastic air quotes, and it makes me chuckle.
really bad singing/instrumental music
This doesn't just make me smile; it makes me all-out laugh. And if it's especially bad, I will laugh so hard that my abs hurt.
This is why I could never be a middle-school band director; I would get the giggles every time we tried to rehearse.
What always makes you smile?