I have decided that there are not that many things around me that start with the letter A! I had to think for a bit to find something to take a picture of.
So, here are some…accessories.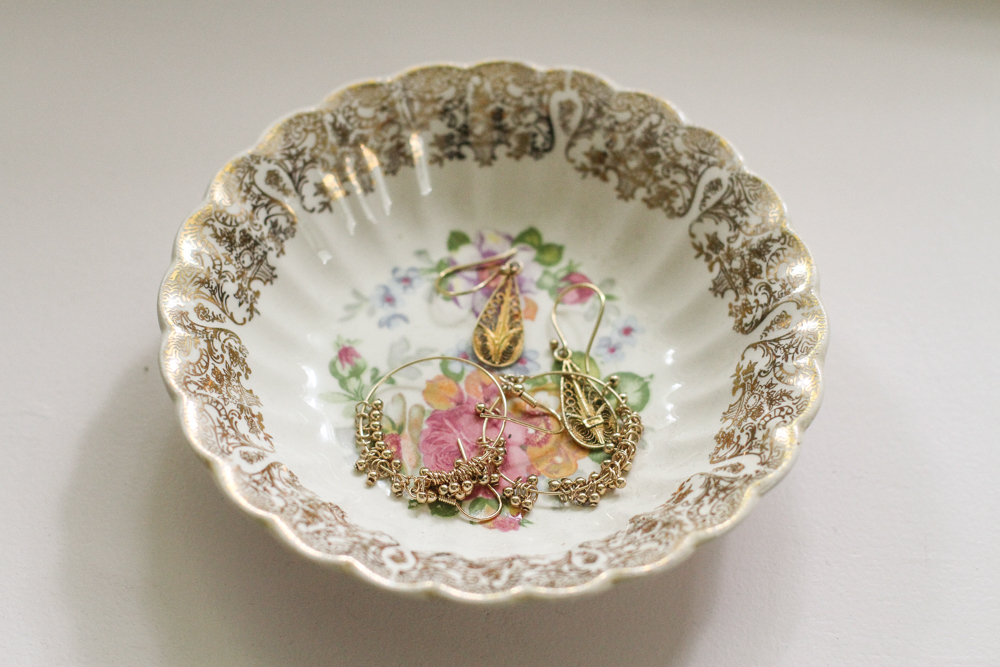 This little bowl is from the abandoned house (which my sister-in-law dubbed "the treasure house", and I keep it on a table in my bedroom as a handy place to store earrings.
The dish is not what I would probably choose for my table; a whole grouping of these would be a little busy for my more minimal taste.
But for a stand-alone jewelry bowl, I like the gold and the flowers.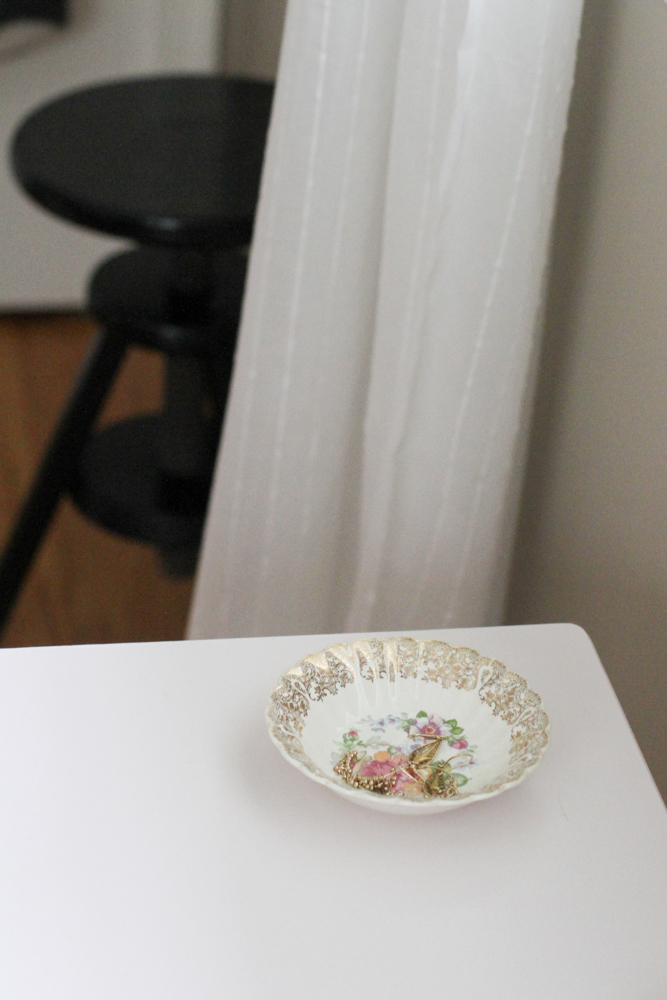 And it makes me happy to have some beautiful little things in my new house. 🙂