Watermelon is the quintessential summer food for me.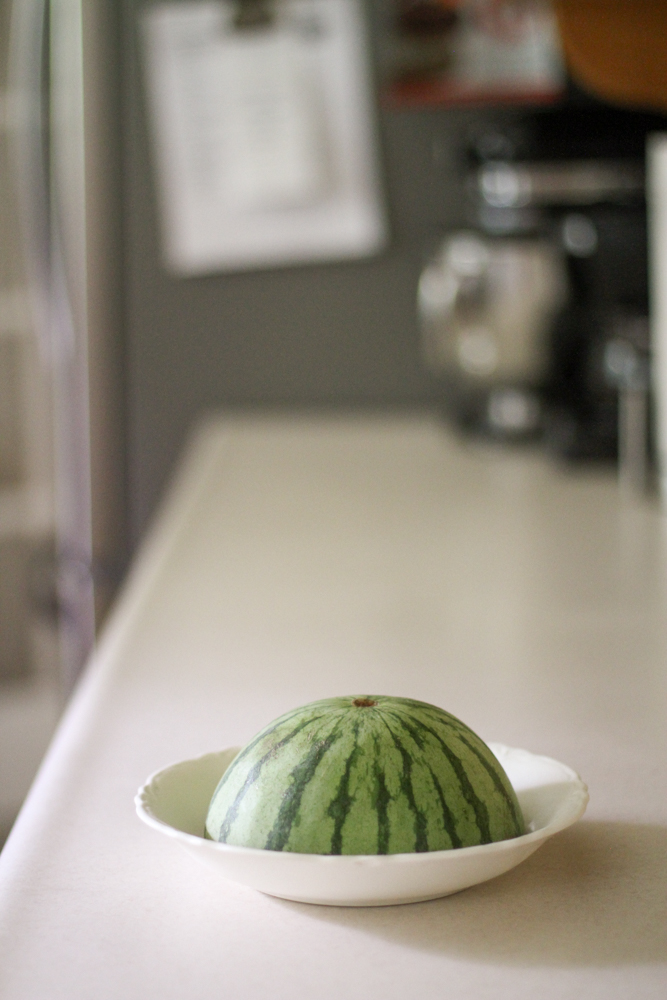 I eat copious amounts of watermelon all summer long because I think it's so refreshing in hot weather.
Another reason I love watermelon: it's so affordable! For about $5, you get so many pounds of fruit, and that is not true for some of my other summer fruit favorites, such as berries.
Incidentally, the half watermelon in the picture is sitting in a treasure house bowl. I do normally cover half melons with my handy-dandy silicone lid, but this is a mini watermelon from Hungry Harvest, and the bowl was a perfect size for it.
Treasures from the abandoned house are all around me. 🙂
What do you think of as a quintessential summer food?