The sun sets toward the back of our yard, which is rather overgrown with trees and brush. So we don't really see sunsets here.
But one evening I noticed how beautiful the sun was, shining through the trees on its way down.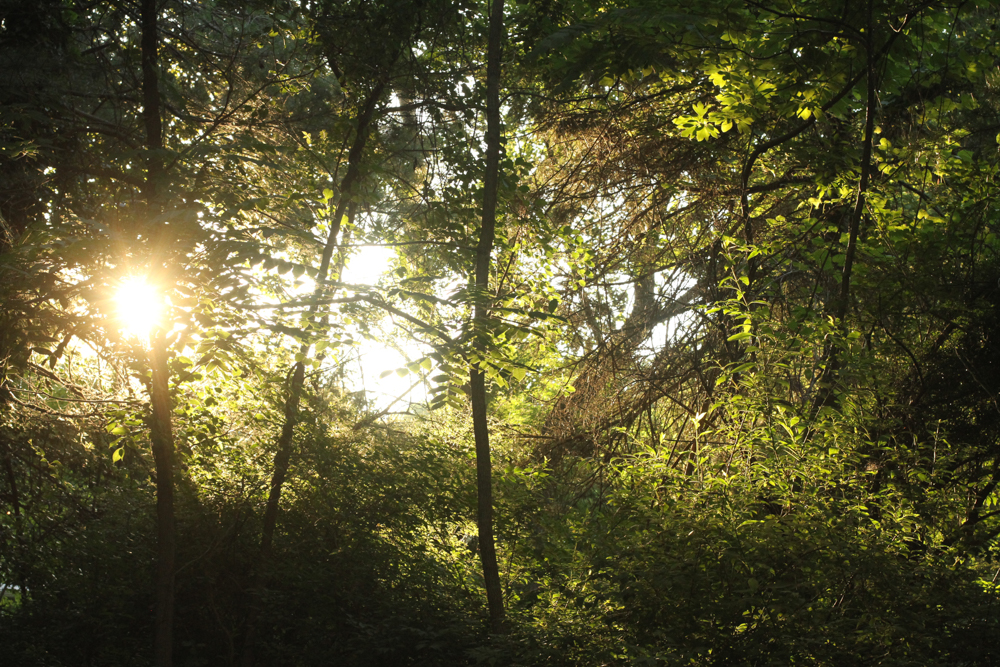 So we will count this as a sunset.
Lisey was heading out for a ride on her motorcycle, so I snapped one of her in the golden light too.