I like pizza all right, but not nearly as much as Mr. FG does.
He could eat pizza many times a week, for weeks in a row, and not get tired of it.
I, on the other hand, can only handle pizza about once a week.
At any rate, I'm going to modify this prompt a little bit and tell you about what was not the best pizza I've ever had:
Chicago-style pizza.
I'd heard this pizza hyped up for many years, and back in 2005, Mr. FG and I went to Chicago and ate at Lou Malnati's, a highly recommended Chicago pizza spot.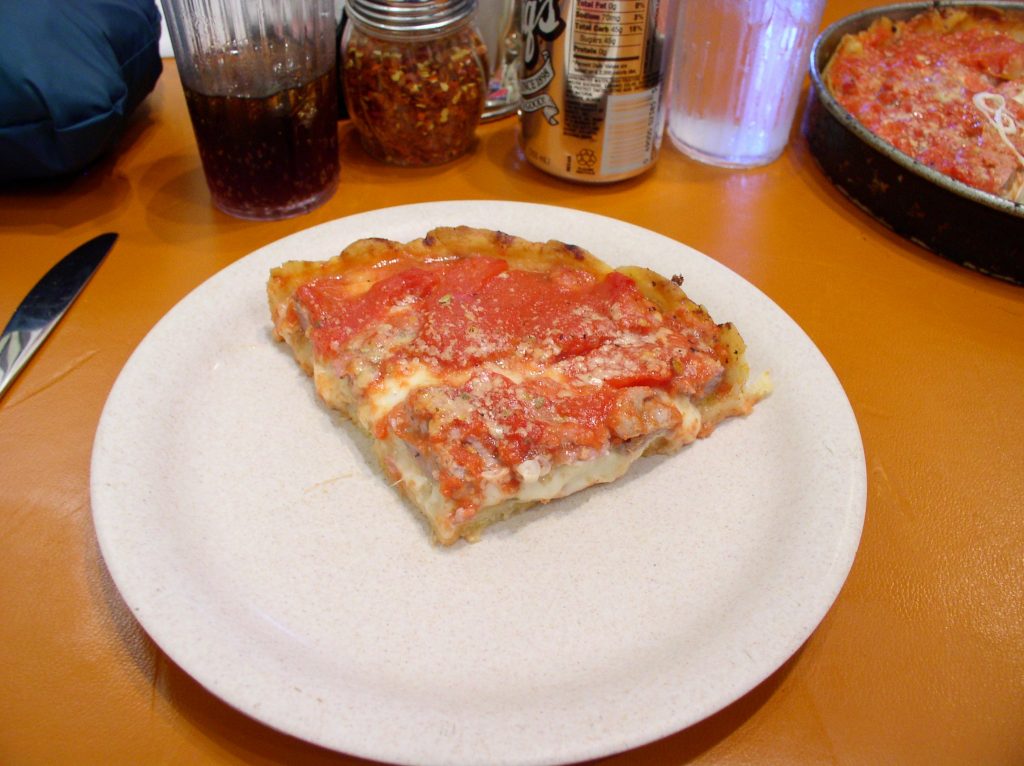 I was underwhelmed.
And later on, I had a chance to try Chicago-style pizza at Giordano's, another famous pizza restaurant.
Again, underwhelmed.
These are two very reputable Chicago pizza places, so I know the problem is not that I went to a bad pizza place.
I think the problem is that I just do not like THAT much cheese on my pizza. I love cheese, don't get me wrong. But such a thick layer is overwhelming to me.
More crust and less cheese = happier Kristen.
Also, speaking of crust: I don't love the crust on Chicago-style pizza. I'd rather have something thicker, chewier, and doughier.
So. No Chicago-style pizza for me, please!
What's the best pizza you've ever had?
(Or you can do like me and tell me what was NOT the best pizza!)