My parents are not big beach people, so I don't have a lot of childhood beach memories!
My first recollection of the ocean is from a trip we took with my aunt and uncle.
I think it was a day trip, and I remember being pretty amazed at how you could stand at the edge of the water and have your feet be buried in the sand because of the waves.
And I remember how weird it was to look down at a receding wave and feel like the ground was moving right before my eyes.
I also have a very distinct memory of my aunt bringing some containers of those canned snacks one could buy in the 70s and 80s.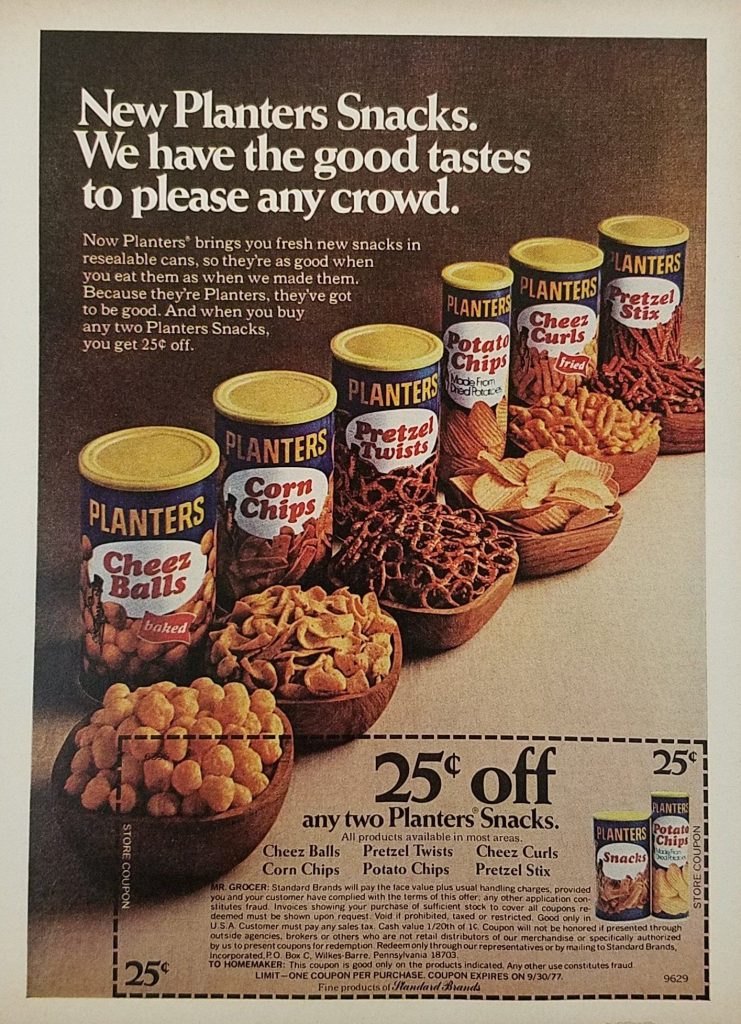 And I remember her bringing red pistachios too.
Those both probably stuck in my memory because they were not regular fare at my house.
I also can remember being buried in the sand and crying because I was not immediately successful at freeing myself.
(If I remember correctly, one of my parents warned me that I might not like being buried. This has definitely happened with my own kids too; to some children, the idea of being buried seems more appealing than the reality!)
What's your first memory of the ocean?