I'm sure there are earlier times in my left when I felt independent, but the story that comes to mind happened when I was 15.
I got scheduled for knee surgery in the spring, a time of year when my dad (a saxophone player) was always gone on tour.
Before the surgery, I had to spend a day at the hospital, doing a whole bunch of pre-op appointments.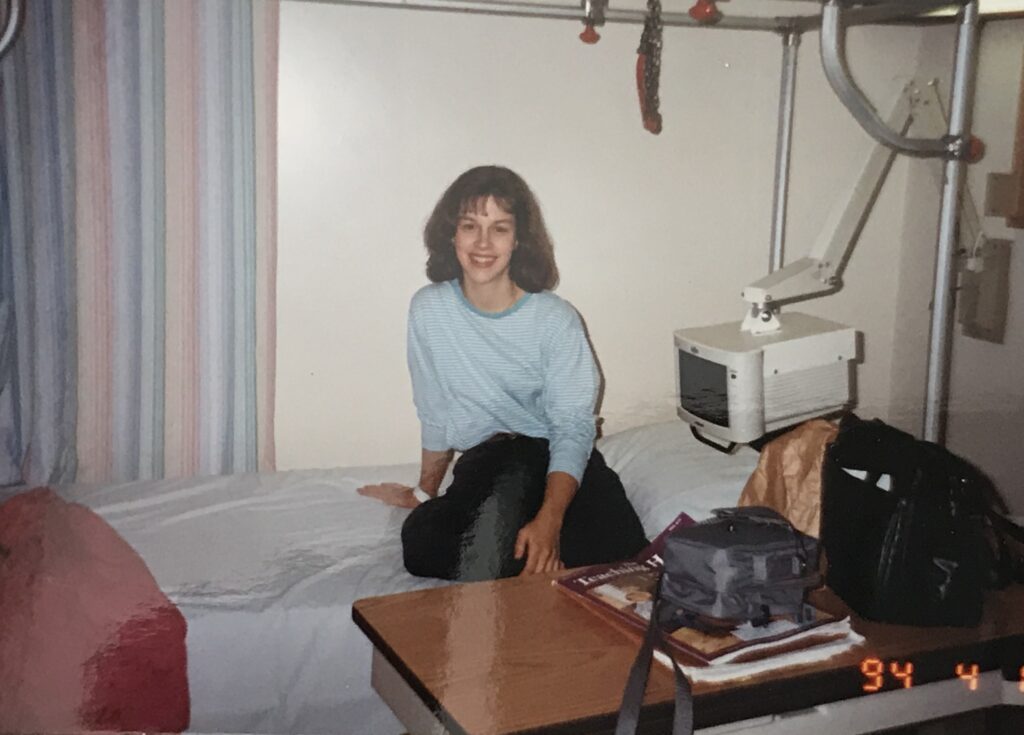 The military hospital was about an hour from our house, and since my mom was solo parenting during tour, she dropped me off at the hospital and I navigated myself around for the whole day.
I don't remember a whole lot about specifically where I went and what I did, but I definitely remember that I enjoyed the feeling of being independent. Navigating on my own, handling all the appointments on my own, following the directions to the next office…all of that made me feel very independent.
Looking back on this, I feel impressed that my mom felt confident enough in me to leave me for the day. I think I might worry if I left Sonia at the hospital for a day, and she's older than I was at the time!
(Maybe I am more of a helicopter mom than I think I am. Hmm.)
What's a time you remember feeling truly independent?