I just finished Crying in H Mart, a memoir by Michelle Zauner, which mainly focuses on her relationship with her Korean mom.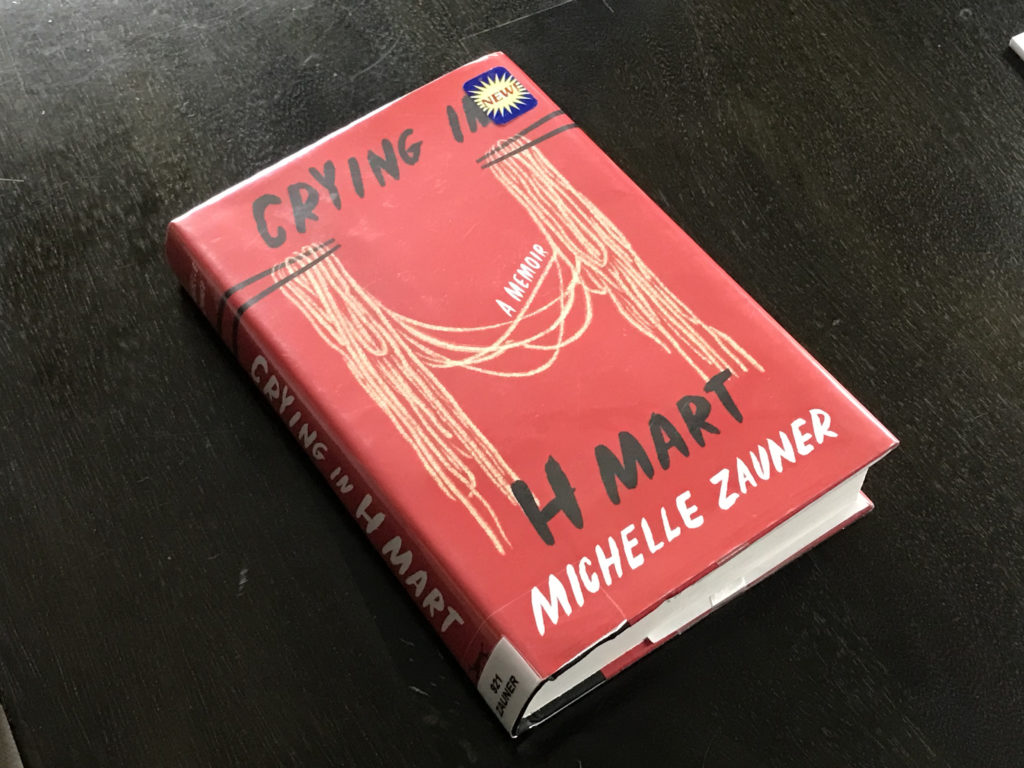 This summer, it seemed like I saw this book everywhere, so I put it on hold at the library, and it has taken until now for my copy to come in.
Luckily, I am rarely in a hurry for a book, so I never mind when I am #87 in the queue, as was the case this time. I just click the hold button and then forget about the book until it comes in!
This is kind of a sad memoir (the title kind of gives that away!) because Michelle's mom died of cancer when Michelle was only in her early 20s. She and her mom had a rather rocky relationship as she grew up, and just as they were managing to reconnect as adults, her mom got sick and died.
So, the loss stings doubly…it seemed like the best years of their relationship would have been those to come!
Food is one of the largest themes in this book, and the main thing I came away with is that traditional Korean food is impressively full of vegetables and lean meats. Michelle and her family ate so much seafood and so many vegetables, including plenty of seaweed. And one of their breakfast comfort foods was a tofu and vegetable stew.
I feel like my diet generally leans toward the healthier side of American eating, but still, when I think of a breakfast comfort food, nothing with vegetables comes to mind!
(Sweet rolls? Yes. Tofu stew? No.)
My favorite sentence from the book because the accuracy made me laugh: "In the course of those biannual visitations, at the age of 12 and nearing the peak of debilitating insecurity…."
Most of us who have been 12 or 13 do not remember that age as a time when we were brimming with confidence, so this sentence probably rings true for most of us!
It was nice to take a little detour from my long trip through the world of medical memoirs, but now that I'm done with this one, I'm diving right back into my next medical memoir, one about nurses. 🙂
What's the last book you read?
(And if you read Crying in H Mart, I'd love to know what you thought!)