I don't know if it was exactly a party, unless a whole weekend can be a party!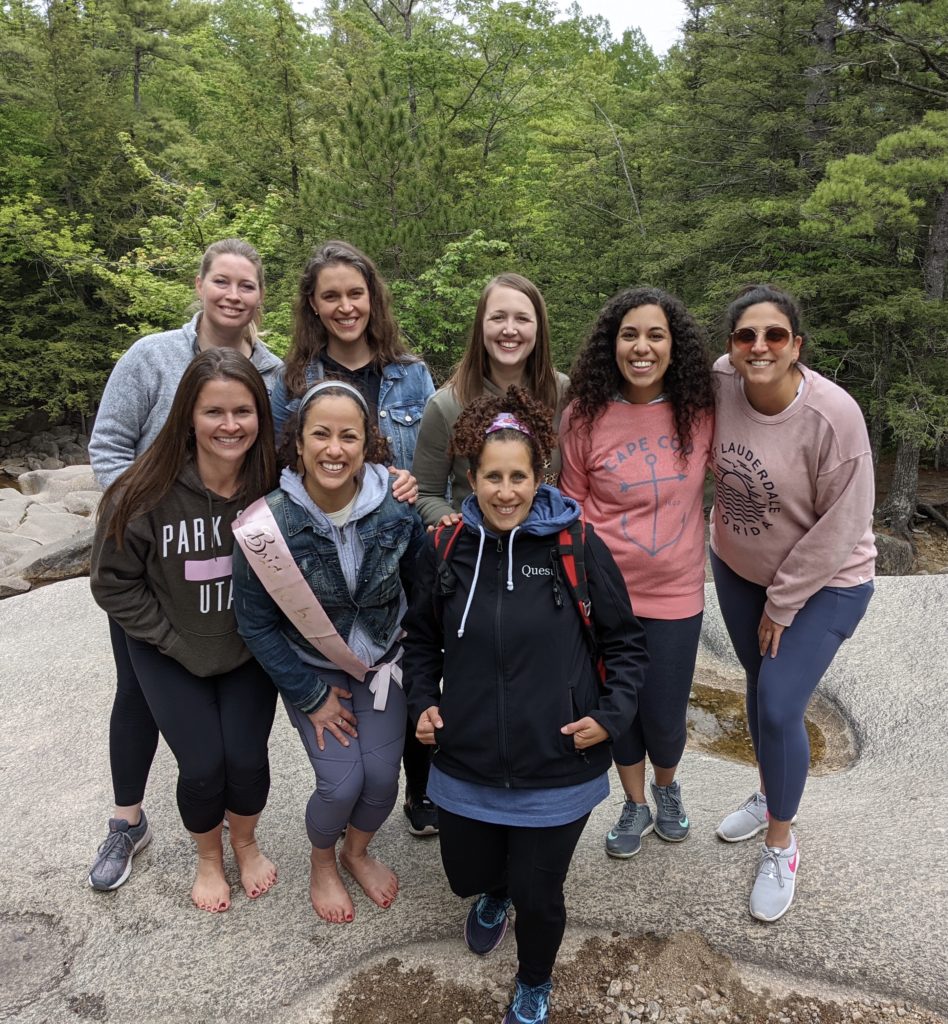 I'm getting a new sister-in-law this month, and I spent the past few days in New Hampshire with the bridal party for a bachelorette weekend.
(I promise it was extremely calm..we're all Christians and we are all married except for the soon-to-be-bride. And it was in rural New Hampshire, where I think it would take a lot of effort to get yourself into much trouble. Ha.)
The weather was pretty bad (cold. cloudy. rainy.) but the eight of us had a great time together.
We hiked, played games, watched a chick flick, ate junk food, shopped, and stayed up way too late every single night.
I normally sleep about eight hours a night, and I have just had three six-hour nights in a row. As I write this, I'm sitting in the airport waiting to fly home and I am anticipating that I will sleep like a rock when I get home.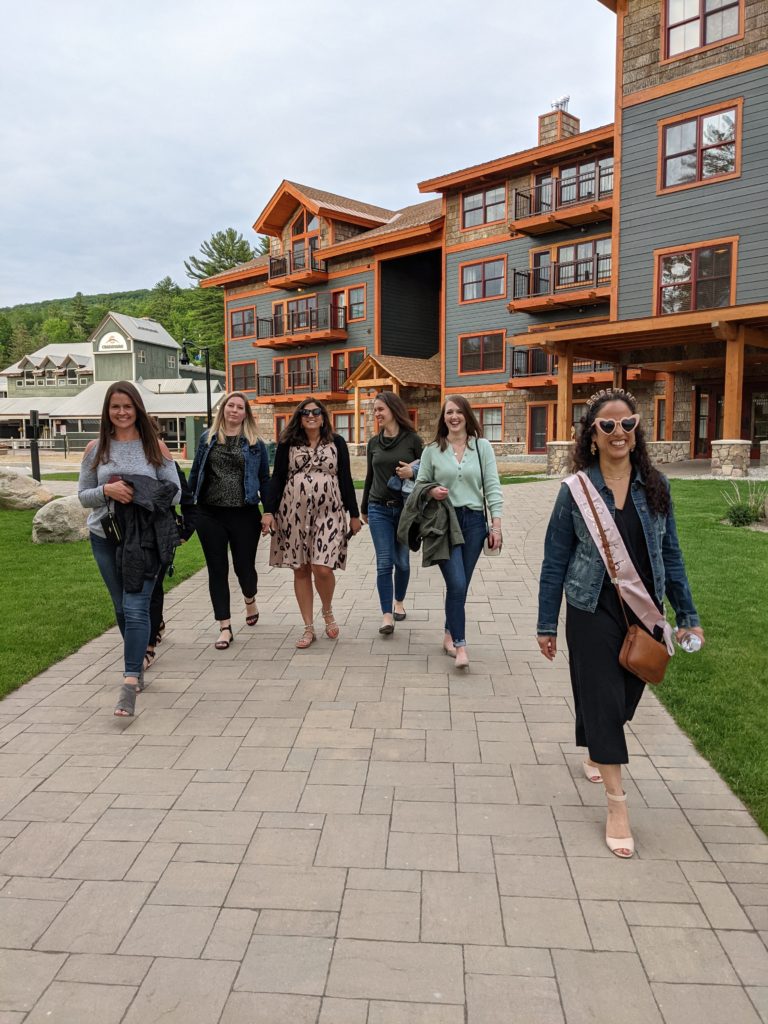 But the lack of sleep was totally worth it; I had a lovely time, and it was delightful to be responsible only for myself for a weekend.
I really don't love being in charge of things, and since I was not the one who planned this weekend getaway, I got to go along for the ride, just helping out with the already-laid plans.
Perfect!
What's the last party you went to?