We bought a kayak recently, and someone from Mr. FG's work let us pick up his extra kayak so that we'd have two.
Mr. FG and and I took them down to the river in our neighborhood and hopped in the water.
(Neither of us had kayaked before, although I logged many hours of canoe camping with my family in my teens. So I expected this to be pretty easy.)
We paddled out and Mr. FG was doing great, but I had serious trouble with my kayak going in circles.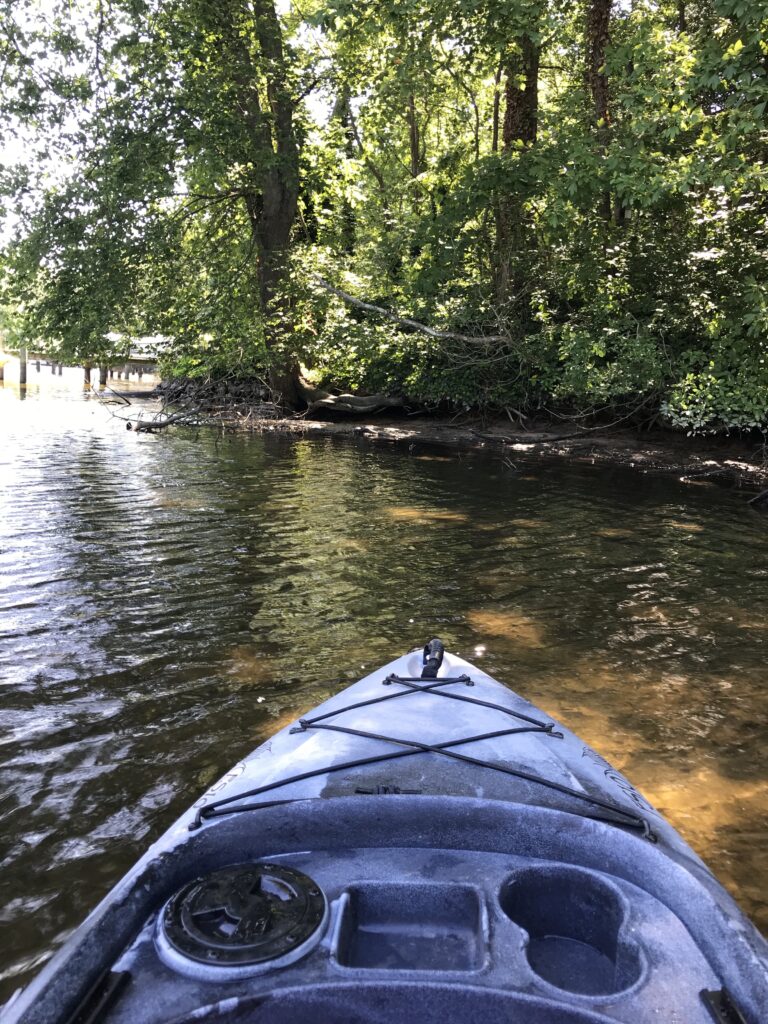 I kept trying to correct the direction, and then my kayak got overcorrected in the other direction, and around I went.
After a very circular trek (for me!) up the river, we headed back to the dock and switched kayaks.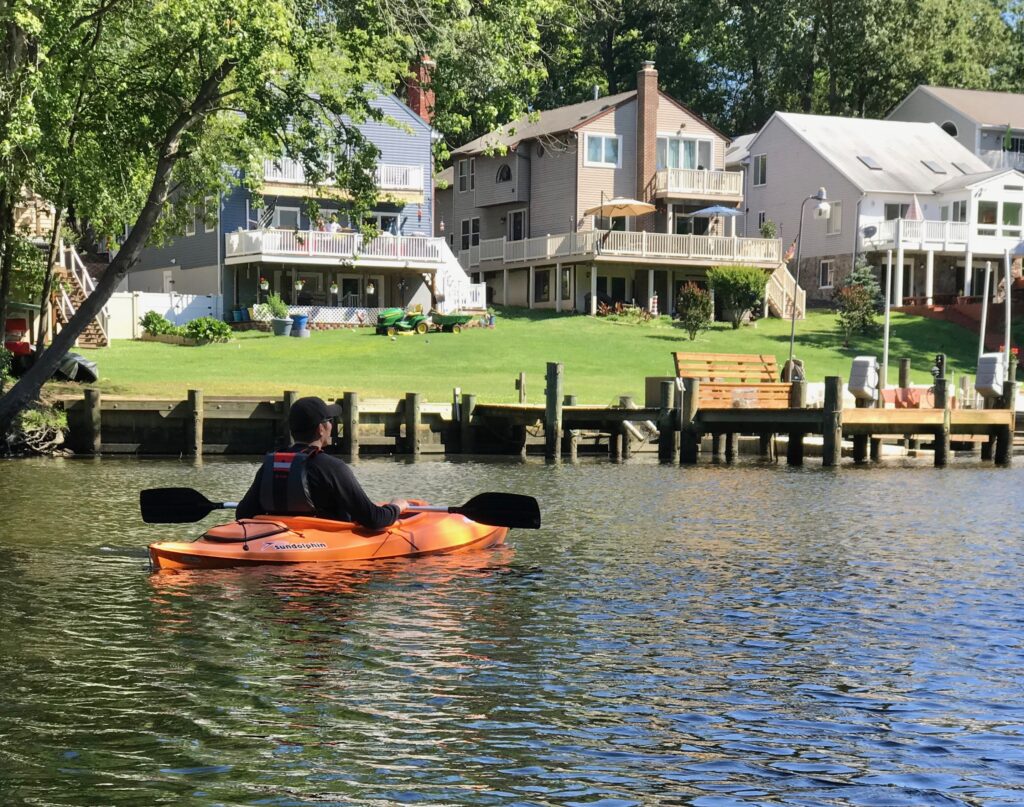 Well, we discovered that the issue was not my inferior paddling, because after Mr. FG stuffed himself into the other kayak (it has a very small opening), he started going in circles too.
And when I looked back and saw him all scrunched in the kayak, knees sticking up, repeatedly going in circles, I could not stop laughing.
Luckily he had a much less crabby attitude about going in circles than I did. 😉
It turns out that the borrowed kayak is really meant for whitewater kayaking, not paddling on a quiet river that's more like a lake.
So, Mr. FG is shopping for a second non-whitewater kayak.
And that will make our outings much easier, if less hilarious.
What's the last thing that really made you laugh?