I can think of plenty of topics for this prompt that are totally not appropriate for a public journal because those disappointments had to do with other people's behavior or choices.
(Which is probably the case for most of us!)
So, how about we go with one of the times I have felt pretty disappointed with myself?
When I was a middle schooler/high schooler, we participated in a spring piano festival each year. This involved playing two pieces from memory in front of judges and an audience and then getting graded.
Blue was the best grade, red was the second-best, and white was the third.
(The grade was yours, not in comparison with others. If everyone did well, everyone could get blue.)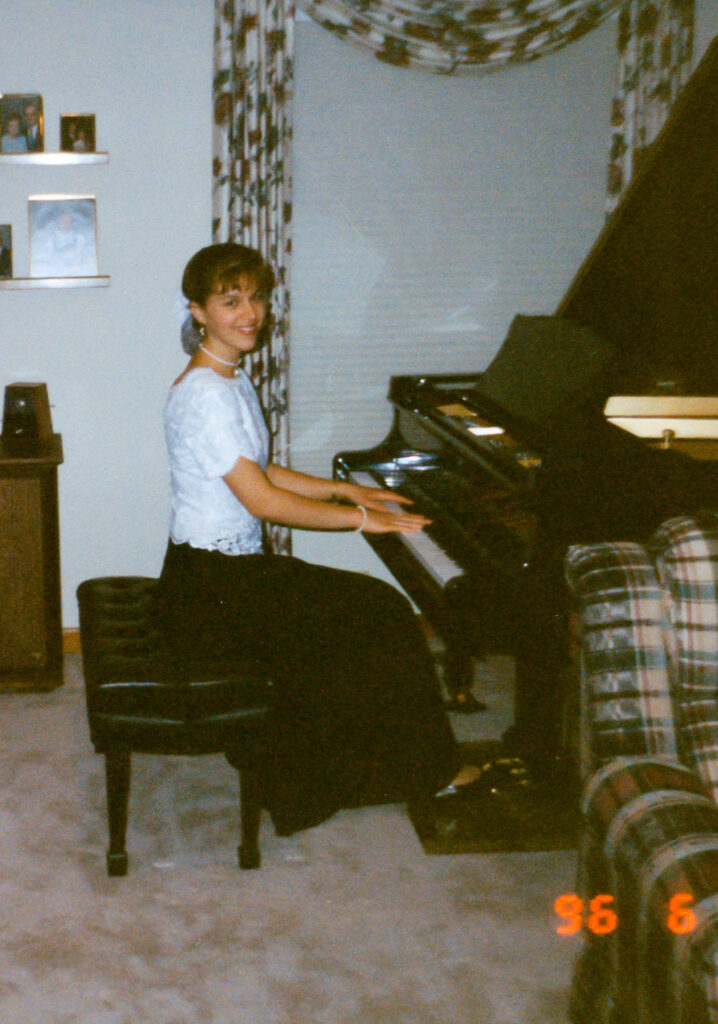 For the first few years, I had a nice streak of blue ribbons going.
But one year, right in the middle of a Bach Invention, I looked at the keys, and they just became a confusing sea of black and white. I completely forgot what came next and I had to stop.
I did pull it together enough to get through my second piece, but it wasn't enough to save me from a red ribbon instead of a blue.
I remember having a terrible time shaking the disappointment in myself. I was supposed to be a blue ribbon festival participant!
(A little pride there, I think. 😉 )
Frustratingly enough, I could play that piece backward and forward any other time. In fact, when I went to bed at night for the next week, the line I'd forgotten kept playing back through my head, and I could even see the printed music in my mind's eye.
The next year, I had to play another Bach piece, and I was terrified that if I looked at the keyboard, the previous year's experience would just repeat itself.
So this time, I played the entire thing with my eyes shut.
And it went fine. Blue ribbon!