Let's see.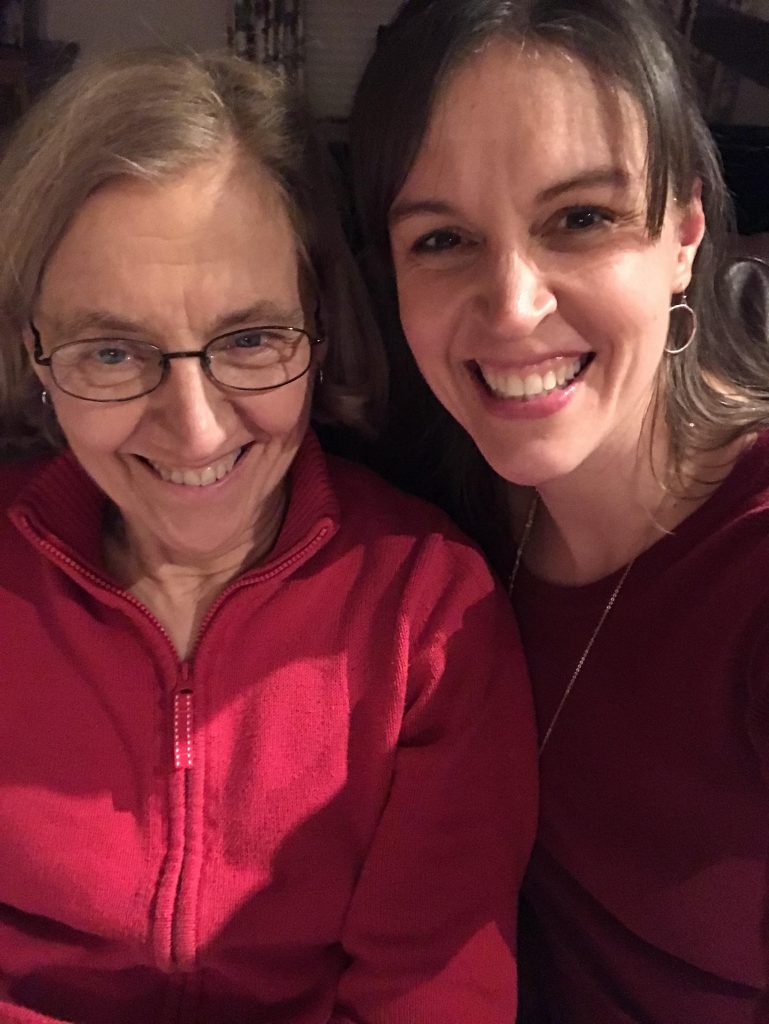 Cleanliness/order
My mom is very neat and tidy; she does not leave messes and she cleans her house from top to bottom on a regular basis.
I am not a very messy person, but compared to my mom, I am something of a slob.
Punctuality
My mom really, really likes to be on time.
Scratch that; she likes to be early.
She routinely arrives for things 15-30 minutes early…anything less than that would feel late to her.
Again, I'm not a routinely late person, but compared to my mom, I really cut it close with the timeliness.
Books
My mom definitely values books. There's the Bible, of course, and she also likes to read other Christian books.
She likes books about adventures too, like a memoir about walking across America or canoeing some great distance.
She runs the library at her church, which is a nice combo of her love for organization and her love for books.
This is probably the spot where I match up with my mom the most…I may not be as clean or timely as my mom, but I do really love books!
What are three of your mom's favorite things?