Our cat is not one to initiate snuggles, but she does really like to be in the vicinity of people.
There are plenty of places in our house where she could be by herself, but she almost never chooses to hang out in an empty room.
So, when I look to my right, the cat is often there.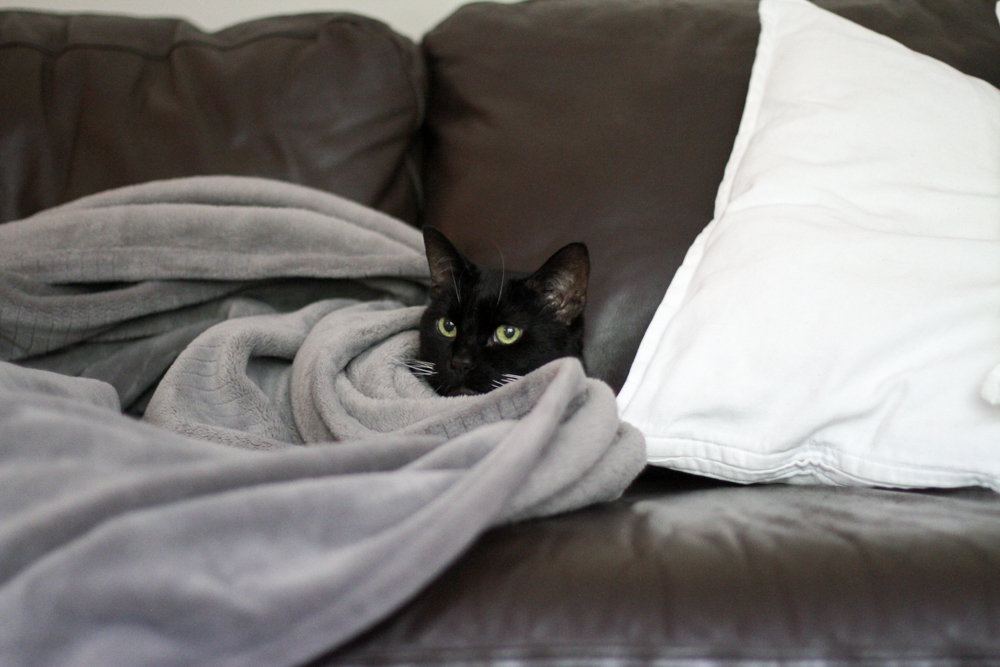 She might be next to me on the sofa, on the rug near my office desk, or on the floor next to the dining room table.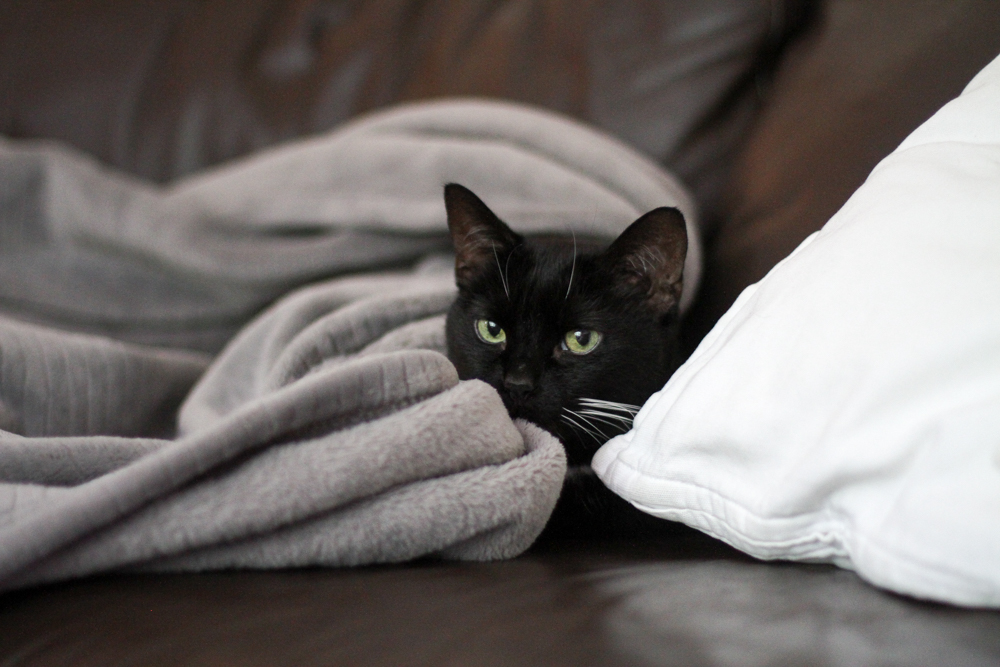 I know some people say cats just don't care about people, but it is not true, at least when it comes to our cat! And we all think it's cute that she wants to be constantly near us. 🙂