None.
Well, basically none.
I did do gymnastics for a number of years, but when my sister and I got to the point where the next step was to join a team and go to meets, we decided to quit rather than make that commitment.
Other than that, I did no formal sports as a kid.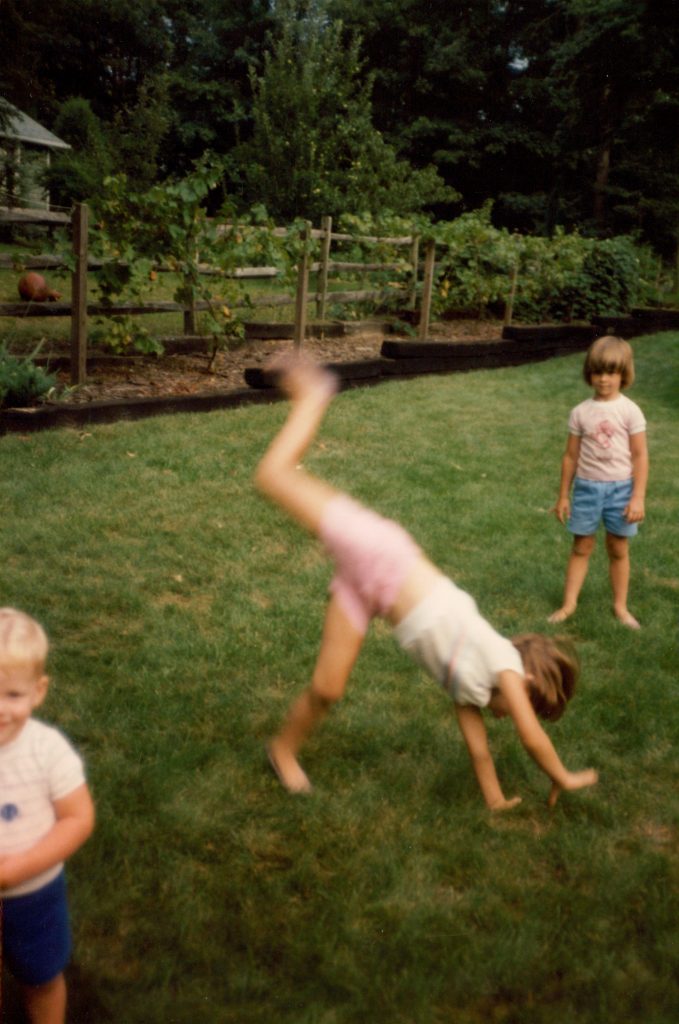 However, my family was very active, so it's not like I was a couch potato. I biked, canoed, skied, hiked, and swam with my family, and because of my knee issues, I also did PT exercises for a long time.
There are only so many extra-curricular activities you can do before something starts to suffer, and I chose music over organized sports. I practiced Chopin instead of going to sports practice.
And in the end, that worked out well for me because my musical skills have proved so useful in my adult life. I taught piano lessons for almost 20 years, and I've also played for weddings, funerals, and church services.
For me, this was definitely a good choice, and looking back, I have no regrets.
What sports did you play as a child?