Well, I've had 42 birthdays so far, and a lot of them kind of run together.
For some reason, one birthday kind of has a bookmark in it for no particular reason.
I was maybe 8-10 years old, and I remember getting a Strawberry Shortcake toy (Maple Stirrup and the Oatsmobile, which now apparently sells for hundreds of dollars new in the package on eBay!)
And on that same birthday I got a My Little Pony with a special tail.
If you pulled on the tail, it got longer, and if you wanted the tail short again, you just rotated the head back and forth and the tail magically became shorter and shorter.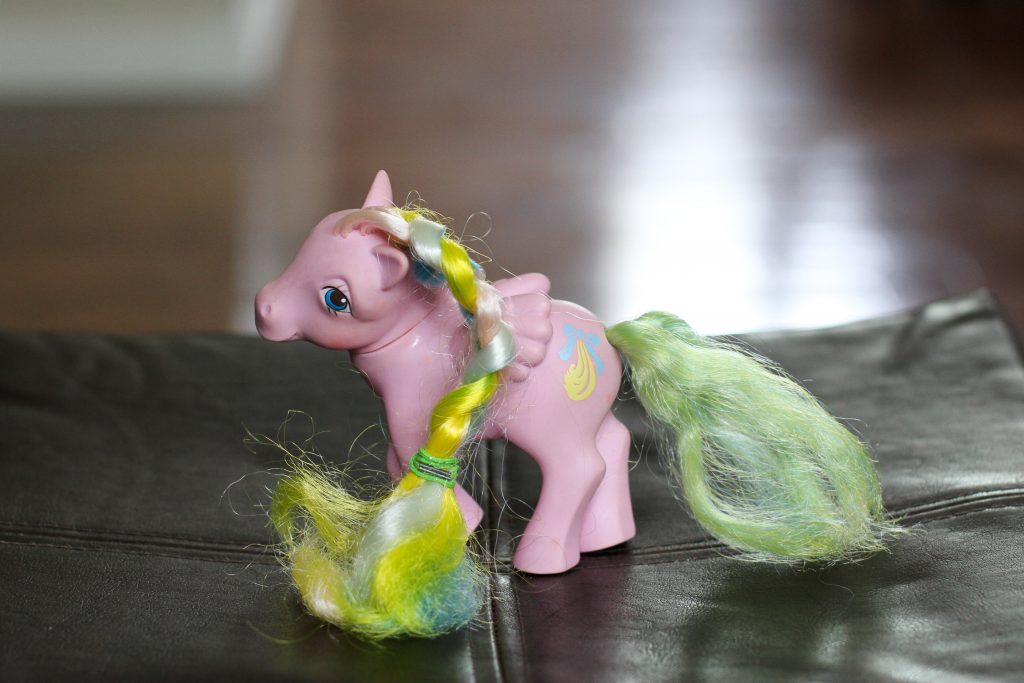 I have always thought that would be a handy feature for people, because then you could switch between hairstyles so quickly!
And as Zoe has been growing out her pixie lately, she has more than once said she wished her hair was like this pony's tail.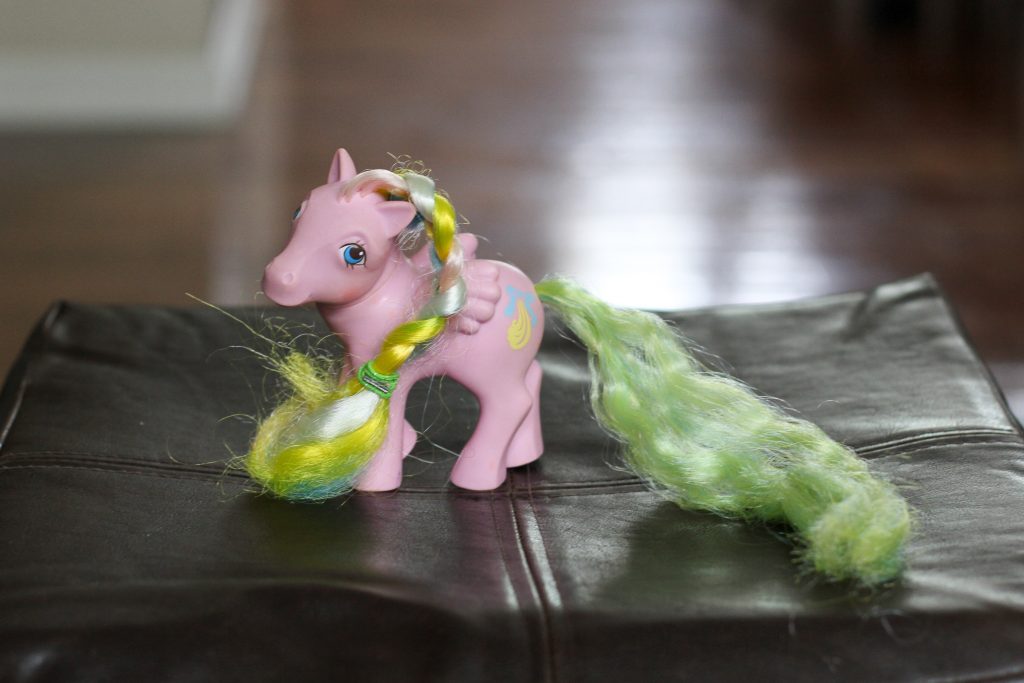 I still have this pony in our box of My Little Ponies, and it never fails to be the favorite of little girl visitors.
I think on this particular birthday, we went to a park of some sort. And for some reason, I had opened my presents in the morning rather than at night, and on the way to the park, I remember just feeling very happy.
It was beautiful weather, it was my birthday, and I had two really good new toys. What more could you ask for?
Do you have a favorite birthday present or memory?