Our bedroom actually has three windows, which is a mercy since our bedroom walls are partially underground due to the grade of our lot.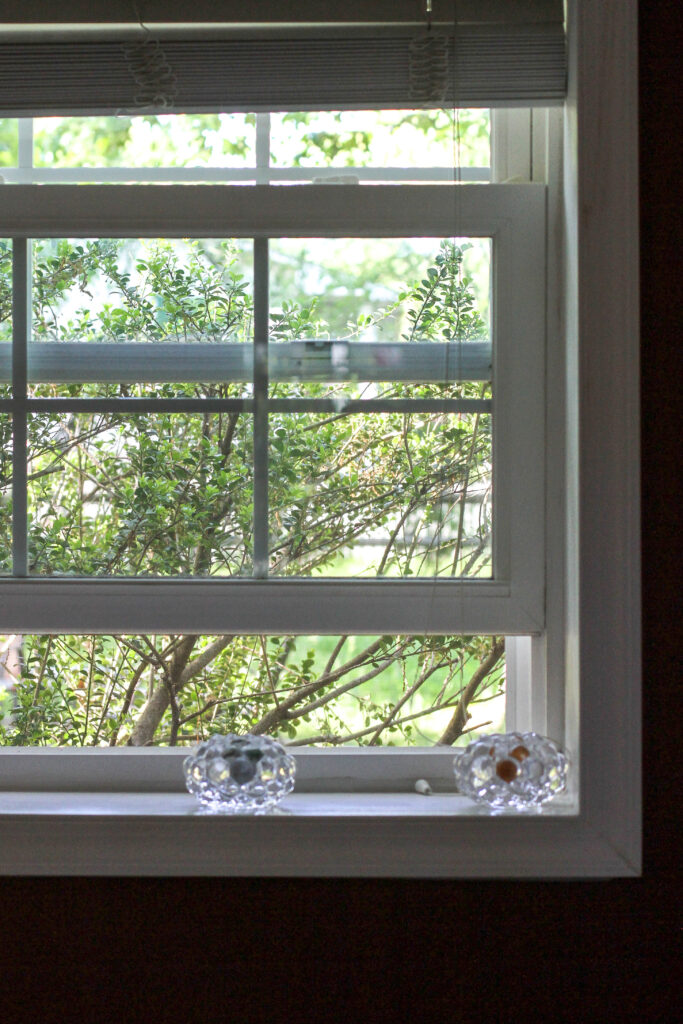 Because of this, the windows are smaller than our upper level windows. But I think having three of them helps to make up for their size (or lack thereof).
One window looks out toward the street, but since we're partially underground, we mainly just see the grass and fence.
The other two windows face our side yard, but bushes sit in front of those windows. So, we can kinda see the trees and the fire pit out there, but not super well.
I really don't like having uncovered windows at night, so we close the blinds 365/365 nights.
But one of the first things I do when I hop out of bed is to pull the blinds up. It doesn't matter if it's summer or winter, or if the weather is cloudy or sunny.
Whatever light is out there, I want the maximum amount to make it inside my house!