Usually, the cat is the first one up in the morning.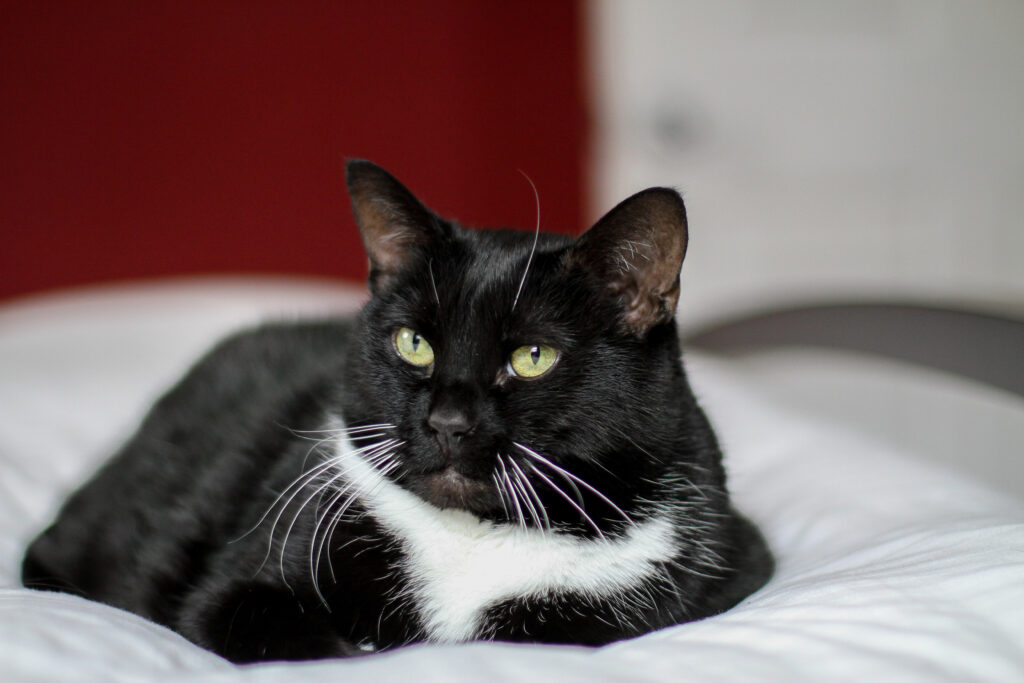 And since she knows Mr. FG and I are the first possibilities for morning companionship, she is pretty much always waiting at our door when the alarm goes off.
One of us feeds her and gives her water, and though you could have sworn she was starving (based on the meowing), she has a perfunctory breakfast of a few pieces of kibble and then comes right back into our room.
She's mostly hungry for people time in the morning. 😉
So, she hangs out with Mr. FG and me while we read our morning devotional in bed together. And after that, since I am more of a morning person than Mr. FG, I usually hop out of bed, toss his exercise clothes at him, and then we head out for a 3 mile walk.
Very occasionally he has been the first one out of bed and has tossed exercise clothes my way. But that is most definitely the exception (and he would agree. Ha.)
After the walk, there's breakfast and showers, and the rest of the day begins.
What's your morning routine like?