Zoe currently is growing out a semi-pixie cut, but she's also got an undercut in the back.
During these COVID times, I've been buzzing the undercut part for her while we let the top grow out.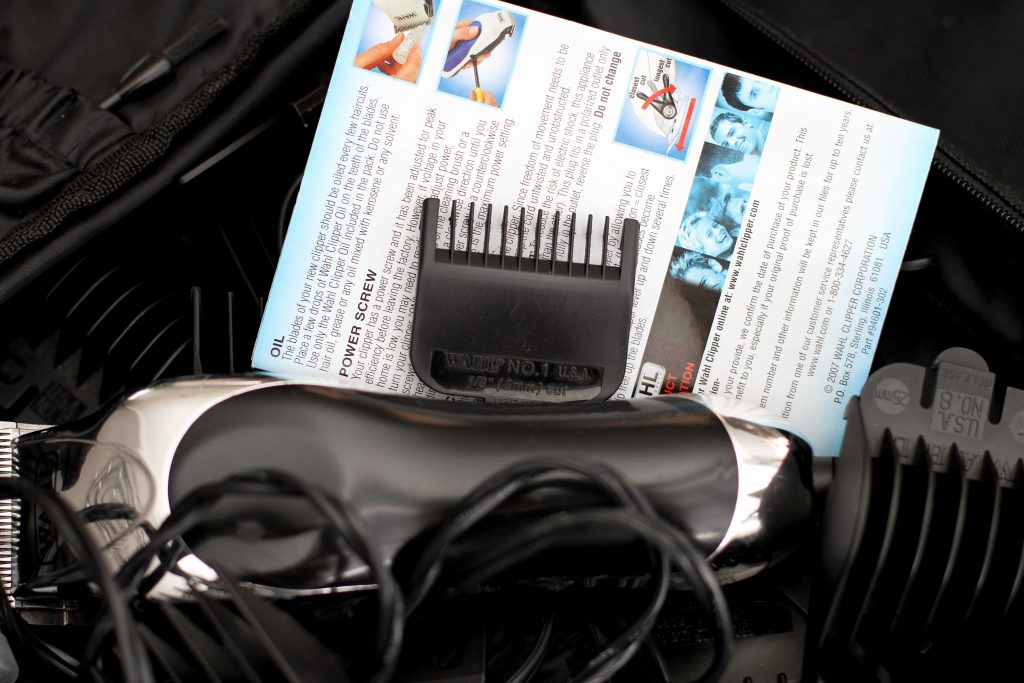 I usually use the No. 1 shield when I buzz it, which means it's pretty short.
Well, this week I was in the midst of a buzzing session, and I set the trimmer down so that I could re-pin some of the long hairs on top of her head.
I picked the buzzer back up, made a pass with it, thought, "Hmm, that really is looking short!" and then realized…the guard had fallen off.
I had made a pass with a guard-less buzzer.
!!!!
It looked like someone had made a single pass with a lawnmower in a yard with tall grass.
I felt terrible about it, and I don't know if it was just that, or also the fact that I hadn't slept well the night before, but when I explained to Zoe what happened, I started crying!
She was very nice about it, though ("It's just hair, Mom. It'll grow back."), and she even laughed when I gave her a hand mirror to see the damage.
She opted to have me buzz the whole undercut area without a guard so that it would all be even, and it really does look much better that way.
Her hair grows really fast too, so I know it'll only be a week or so until the undercut has reached the No. 1 length.
But still, I am grateful that Zoe was gracious about my mistake.
When was the last time you cried?
(If you just want to answer with the more recent time you're comfy sharing, that's totally fine! There are plenty of times I've cried about things, and I wouldn't want to share why.)