As soon as I saw this prompt, I knew what to type.
I think it's getting a little lighter over there."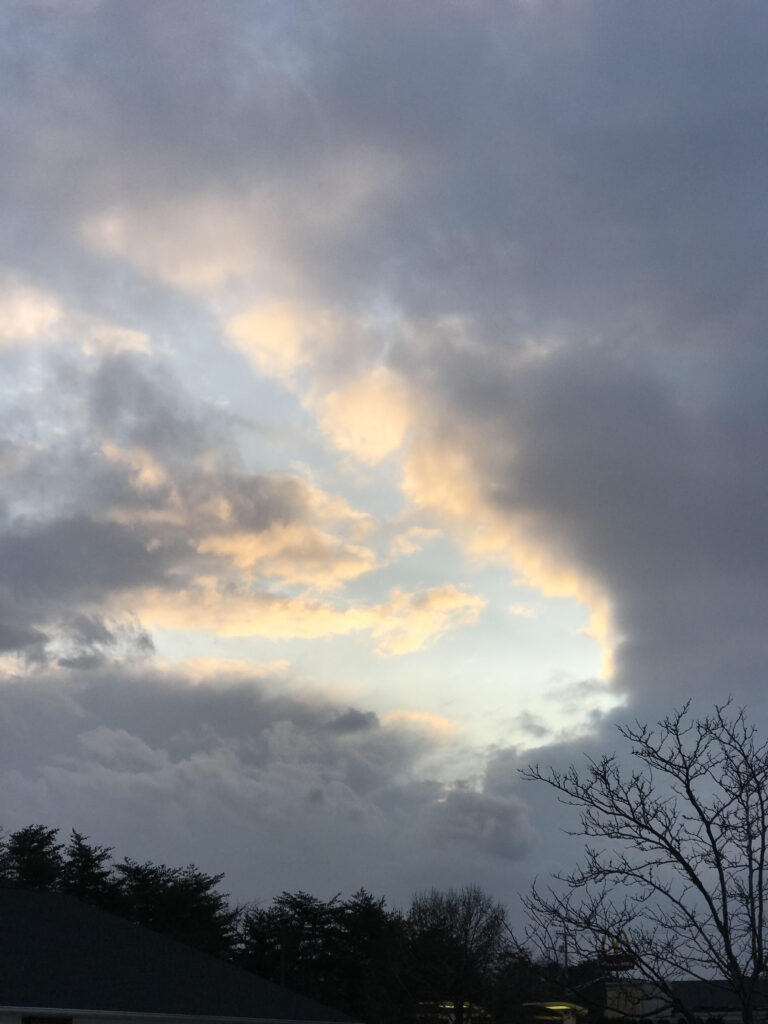 My dad is kind of an optimist (I may have inherited that from him!), and this optimism extends to the weather.
When I was a kid and we experienced bad weather (particularly while camping), my dad always seemed to manage to find a bright spot in the sky, where certainly it looked as though the bad weather was burning off or moving away.
I appreciate this kind of hopefulness and I also appreciate the ability to see a small peek of blue in a cloudy sky.
And whenever I, as an adult, find myself hopefully scanning the sky for the tinest promise of weather improvement, I always chuckle at myself.